50 Must-Dos Before Moving In Together
Moving in with your man can be a thrilling time! You'll finally have someone to snuggle with and come home to after a long day at work.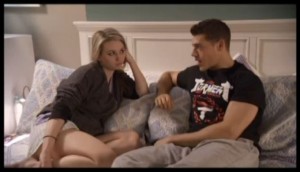 Before you jump for joy, you need to understand what you're in for. I'm not here to rain on your parade, but you have to be aware that "moving in" is a huge commitment.
If it's not handled correctly, this can spell disaster…
To prep yourself for that  BIG move, here are a list of 50 Must Dos you need to consider. Comment below and tell me what you think of them….
Yours in Perfect Passion,
– Carlos Cavallo
—
Title:  50 Must-Dos Before Moving In Together
Ahhh, love in the 21st century. Now that we're putting off marriage longer than ever and many of us even have kids before marriage, living together is basically the new engaged.
But whether it's just a stepping stone or a substitute for "I do," moving in is a big deal. My BF and I did it a little over 2 years after we first started dating, and for us, that was the perfect timing.
For others, it's six months or even six years and having that a marriage certificate in hand might be the ticket. Either way, there are quite a few (silly and serious) must-dos to check off your list before co-habitating with your honey …
Click here – to go ahead and read the rest of the article at Thestir.cafemom.com