It's definitely challenging to figure out if a guy is serious about you - or not.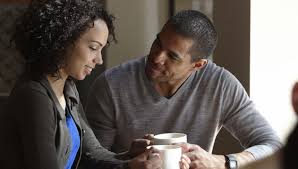 You can skip the sleepless nights of wondering by reading this article. It's an important read, so check it out below...
Yours in Perfect Passion,
- Carlos Cavallo
__________________
7 Things A Man Only Does If He's Serious About You
- Julia Austin
Are you wondering if a guy is serious about you? There are some things guys make a conscious effort to not do for women they're not serious about. So, if you catch your guy doing these, you can be sure he knew exactly what he was doing. And he is hoping to be in it for the long haul.
1. Ask about "that thing"
If you had a job interview you were nervous about, or a doctor's appointment, a meeting about a possible promotion, or just something you had once mentioned was coming up and he makes a point of calling you up after to ask how it went, he is serious about you. Men who aren't serious about a woman make a point of not asking for too many details about her life.
CLICK HERE – to go read the rest of this article at Madamenoire.com