No words can describe the pain of being in love with a guy who doesn't love you back.
It's a difficult emotional situation to endure, and it's a huge challenge to overcome it.
Here are a few tips from an article that can help - or at least give you that good perspective, remind you of what you can do - what's possible.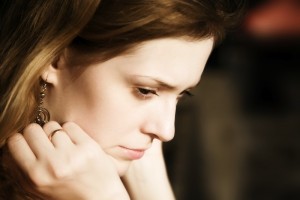 It might feel like it's the "end of the world" and there's no light at the end of this tunnel. However, remember that all it takes is for you to make a decision to change your situation to what YOU want it to be.
Yours in Perfect Passion,
- Carlos Cavallo
---
Title: 7 Tips on How to Stop Loving Someone Who Doesn't Love You Back…
If you're heartbroken over the loss of a relationship, knowing a few tips on how to stop loving someone who doesn't love you back can help you move on. One of the most painful times in life is when you are still deeply in love and the other person announces that he isn't in love with you anymore.
This brutal news may come as a complete shock or it may be something that you may have sensed long before he officially ended the relationship. The best thing you can do is respect their decision and look towards the future with these tips on how to stop loving someone who doesn't love you back...
Click here - to go ahead and read the rest of the article at Allwomenstalk.com