8 ways to make him go CRAZY OVER YOU
Any woman would love to have their guy go crazy over her, but, is it actually possible?
Yes it is!
Read the article below and learn the different ways to make your guy absolutely adore you.
(Personally, I think #6 is a really good tip.)
Not only this is an eye-opener about how guys think, it will also give you that edge to change your situation and attract the man you deserve.
Yours in Perfect Passion,
– Carlos Cavallo
—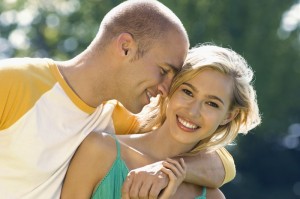 Title:  8 Ways to Make Him Go Crazy Over You
We all have our little tricks on how to be extra seductive and flirty and draw them in, if we want to. Most of the time we're not even aware we're doing it, we're just naturally used to turn up the heat and play the game when we're interested.
Still, if you feel like you need to put in extra work and spruce up your style to make him notice you, here's what you should do:
1. Be Independent
Miss Independent is the one that can make him go out of his mind! There's nothing more enticing than a girl who knows who she is, and doesn't need anybody's confirmation or approval. She knows what she wants, how to get it and is never needy or clingy. This is the type of girl that's going to…
Click here – to go ahead and read the rest of the article at Youqueen.com