Dating: 2 Big Reasons Not to Chase Men and What You Can Do That's Better
Do you feel confused a lot of the time – or walking on a thin line with your guy? Do you question if he really wants to be with you – OR maybe he's just playing around?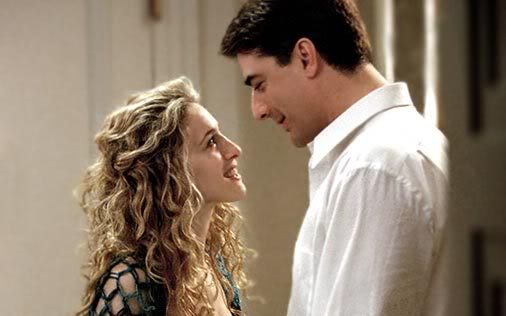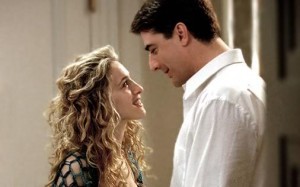 Do you have that deep sense of urge to chase him, but, scared to because you might lose him?
I found an article you might like…
It talks about "the chase" – what and what not to do. Some of what she's saying is pretty close to how I feel about this subject…
Let me know what you think. Show me you're alive and post your comments below.
Yours In Perfect Passion,
– Carlos Cavallo
_____
Title: Dating: 2 Big Reasons Not to Chase Men & What You Can Do That's Better
– by Ronnie
As a dating coach, I often notice trends in the dating stories my clients share. One of the most common complaints from women is that their efforts to let a man know they are interested are often not successful or well received.
This is always a clue for me into what their dating efforts look like. For many women, there seem to be few opportunities; so they tend to go into warp-drive when a man shows up. Warp-drive is for Star Trek, not dating. Let me explain.
Carlos Cavallo, Dating and Attraction Adviser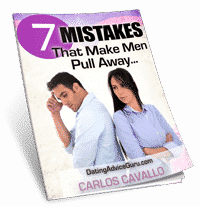 Get Your Free Cheatsheet
The REAL Reason Men Run From Relationships...
How To Know If He's Still Interested...
Is He Afraid To Commit? Find out...
Enter Your Email And Get The 7 Mistakes Women Make That Make Him Pull Away...
"The Chase" is old school terminology describing what a man does to win a woman over. Surprisingly, this concept is still firmly entrenched in the male ego. Even today, with the amazing equality between the sexes, the chase still exists. Dating has not progressed and continues to be an archaic mating ritual based in biology. This seems counter intuitive and is the main reason many women struggle.
Independent women who have made it on their own, have the tendency to rely on their business or life skills to get things started with men. However, this strategy usually backfires…
You may also like...