Discover Long-lasting LOVE In A Fast-moving World
Are you ready for true love? The kind of deep, passionate love that makes your heart flutter and satisfies your soul?
The kind of love that makes you feel safe, warm and supported? The kind of love where you recognize yourself in the other person, and every time you look at them you feel at home?
It's what we all want, to love someone, and to be loved, unconditionally.
If you haven't found this kind of love yet, I'm sure your heart is longing for it. You want someone to share your life with—everyone does—but you don't want just anyone; you want a true soulmate.
And I want that for you, too.
That's why I want to tell you about this extraordinary free online series created by my friend and bestselling author, Arielle Ford.
Find out all about the Attract Your Soulmate Now! Online Series
At a glance, love seems pretty complicated.
What if you're too busy for a relationship? Maybe you have deadlines at work, appointments to keep, and laundry to do.
Or maybe you've been burned in relationships too many times, or are simply tired of even trying to find love.
But the truth is that love rarely shows up in your life when you want it to, much less when you think you can't go another day without it!
Sometimes you have to make room for love first. And if you're going to create the extraordinary lifetime-long love you truly desire and deserve, you'll need to put some commitment and intention behind it.
Carlos Cavallo, Dating and Attraction Adviser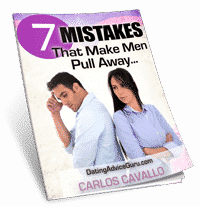 Get Your Free Cheatsheet
The REAL Reason Men Run From Relationships...
How To Know If He's Still Interested...
Is He Afraid To Commit? Find out...
Enter Your Email And Get The 7 Mistakes Women Make That Make Him Pull Away...
And you'll need to make space for it in your heart, in your mind, and in your life.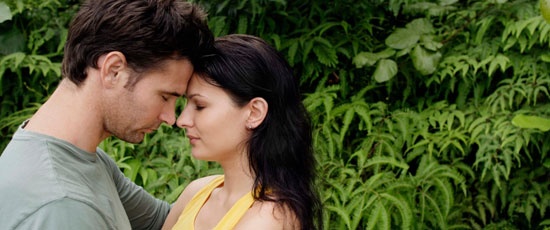 Fortunately, Arielle Ford has made it easier than ever for you to do just that.
Starting on July 10th, she's bringing the world's most renowned love experts right to your home in a spectacular 9-day series called Attract Your Soulmate Now!
It's all online and it won't cost you anything to attend. And since recordings of each day's events are always available for a full 24 hours after they air, you can stay focused at work, make it to the gym, keep your appointments (even squeeze in that last load of laundry!), and still find time to create deep, long-lasting love in your life.
This is your soul's calling and all you have to do is listen . . .
Listen as more than 50 of the world's top authors, thought leaders, and luminaries, including many returning experts, as well as others who are brand new to the series, share their insights, tips and techniques on attracting powerful love into your life.
We're talking about the very best of the best, including Deepak Chopra, Harville Hendrix and Helen LaKelly Hunt, John Gray, Lisa Nichols, Marianne Williamson, Gay and Katie Hendricks, John Assaraf, Marci Shimoff, and so many more!
These love experts will offer you their best teachings and advice, and they'll share their latest research and discoveries on how to attract and cultivate deep, soulful love.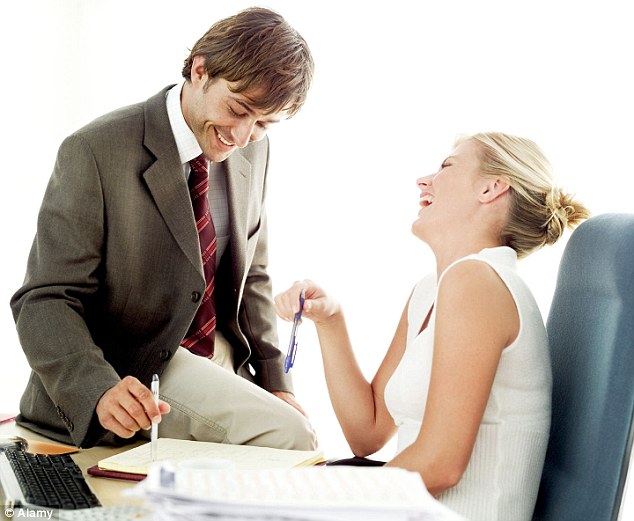 It all happens online, over the course of 9 days. And while there is absolutely no cost to you, the payoff is huge!
Reserve Your Spot For Attract Your Soulmate Now!
You'll also learn proven techniques to:
Manifest the love of your life
Let go of past hurts and attachments
Break through fears (It can be terrifying to love someone so much!)
Master successful dating strategies
Communicate and resolve conflicts
Ask for (and get!) what you want from a partner
Sustain a deeply soulful connection
Plus, master panelists will share their best insights on "dating, mating and flirting," increasing self-love, changing your limiting beliefs, improving communication in all your relationships, bringing more playfulness to your love life, navigating the world of online dating, surviving a breakup, and using astrology, numerology, and feng shui to find love.
I can hardly believe how much wisdom and insight Arielle has packed into just 9 powerful days! She's even invited some real-life soulmate couples who are moving and inspiring examples of exactly what is possible for you.
In fact, Arielle is one of them. She used powerful love manifestation techniques to bring her soulmate Brian into her life at the age of 44.
And the experience so transformed her, that she's made it her life's mission to help you—and hundreds of thousands of others throughout the world—do the same.
This kind of soul-satisfying love is possible for anyone, at any age, in any stage of their life.
You are meant to have love, and with all you'll discover during this extraordinary 9-day event, you will have it soon!
But the power to create this soul-mate relationship is yours alone.
Join Arielle To Attract Your Soulmate Now!
Previous event participants have said they experienced real break-throughs, resulting in big shifts in their love lives:
"I feel so blessed to have come across these teachings at the place I am now in my life—dating for the first time at the age of 33. Tears of gratitude fill my eyes when I listen to and learn from the talks!" –Melana
"Recently single after being in a relationship for three years, I had been afraid to date again. But this series completely changed my perspective and now I'm so hopeful!" –Cheyenne
"Just a few days before this series was released, I met someone who feels like my soulmate. These lovely sessions helped me learn more about how to accept this relationship, enjoy it and take care of it!" –Adrienne
"I love the whole series! Especially the messages about self-acceptance and how to connect to our feelings . . . plus, all the fun dating advice. I'm now ready to try online dating with a whole new persp ective and ability to attract my soulmate to me!" –Jill
So whether you're new to dating, just getting back in the game, or wondering if the person you're with could actually be "the one," you owe it to yourself to participate in this extraordinary "love-changing" series.
And it won't cost you a penny!
Discover How To Attract Your Soulmate Now!
Choose love,
– Carlos Cavallo
P.S. When you register today, you'll also get immediate access to a limited-time gift bag including an exclusives:
never-before-seen video by Deepak Chopra,
a meditation called "Facing the Doubter" by Debi Berndt,
an e-book, Your Pathway to Joy, by Sonia Choquette,
an audio seminar entitled "On Relationships" by Marianne Williamson,
the audio seminar, "Exploring Love and Understanding Relationships," with Jonathon Aslay and Carol Allen
and the e-book called The Love Letters of Arielle and Brian by Arielle Ford.
Again, these gift bags will only be available for a limited time, so Claim Yours Today!