Why Do Men Watch Porn? 3 Reasons You Didn't Know…
Why Do Men Watch Porn? I'm going to show you 3 Reasons you probably don't know about…
I remember back in my youth, there were ads in the local papers, along with all the current blockbuster movies that were playing. These ads showed women in sexually alluring poses, and even my pre-pubescent mind understood that this was adult stuff.
I even remember my mom calling them "dirty movies" at the time.
The XXX feature at your local seedy downtown cinema has been replaced over the years with VHS, satellite TV, and now the Internet. In fact, it's been understood that many fledgling industries – and technologies – were driven forward by the demand for porn.
(The second boom of the credit card industry is largely driven by this, in fact.)
Most women have a very awkward relationship with porn.
Some say that it's a terrible thing – responsible for abuse, maligning women, ruining marriages…
And there are others that say it's something capable of being good – if guided by morals….
I believe it is a little of both – but whatever you may believe, it's here – and it's here to stay.
Yes, there are some men who develop an unhealthy reliance on the medium of porn. But "addiction" is not as much of a threat to your relationship; not understanding how and why it can happen is.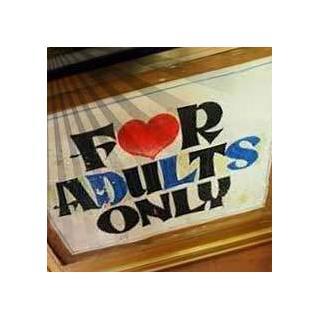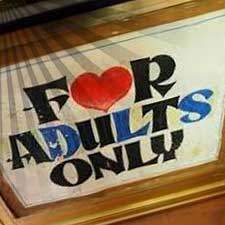 Carlos Cavallo, Dating and Attraction Adviser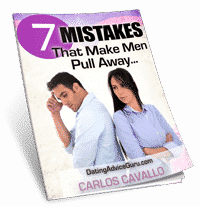 Get Your Free Cheatsheet
The REAL Reason Men Run From Relationships...
How To Know If He's Still Interested...
Is He Afraid To Commit? Find out...
Enter Your Email And Get The 7 Mistakes Women Make That Make Him Pull Away...
The primary demand for adult entertainment like this is men.
However, women's use of porn has been on the rise in recent years.
Here are some shocking statistics for you:
According to a study published in the Journal of Adolescent Research, about half (49%) of young adult women agree that viewing pornography is an acceptable way of expressing one's sexuality…
About 1 in 5 women (18%) use the Internet for sexual purposes habitually—every week...
(Source: Internet Eyes – http://www.covenanteyes.com – August 2013)
More and more frequently, women are finding themselves involved in consuming a lot of adult videos and movies.
But we're not here to judge or look for reasons to point the finger of blame. I want to help you understand WHY men watch porn – even if they're happily married.
And yes, that's the conundrum…
The dilemma is this: How can a man who is happily married (or in a loving relationship) watch pornography? Isn't that a contradiction?
In other words:
If he were really happy, why would he need anything else but me?
It comes down to recognizing that a man's reality is not a woman's reality.
A woman has a very single-minded focus when it comes to her primary relationship. She's driven by the need to attend to the strength of her connection.
There are many evolutionary reasons for this – going back to the need women had to ally with a strong man who could ensure the success of her children and family. The strength of her bond with her mate meant the difference between surviving – and NOT.
Men view sex differently than women do in several ways…
Before I dig into those reasons so you can understand why men watch porn, I want to share a few things with you.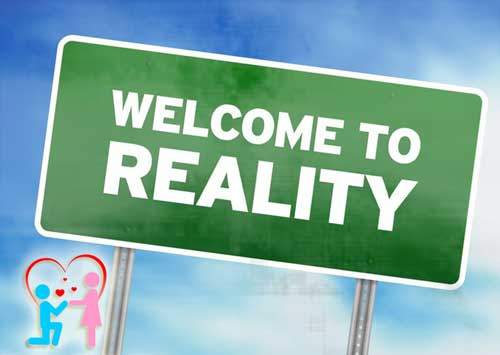 Here are some important facts:
Men have a different relationship to their sexual needs…
Ever since he was a young boy, he learned that his sexual needs were going to be met in one of two ways:
A willing girlfriend, or…
Self-stimulation – AKA, spanking his monkey
And the reality is that there's much more opportunity to take care of himself than go through the hurdles of breaking down his girlfriend's resistance.
And as if that isn't a depressing situation, he was probably shamed for both of those needs for many years.
Men don't typically view porn to escape their relationship – (though some may…)
This falls under the category of "commonly misunderstood facts about porn."
Men aren't trying to escape their sexual partner. They're simply trying to meet sexual needs that many women can't comprehend.
You see, for men, sex is a regular NEED. We are hard-wired to procreate. Through hormones, our physiology can literally OVERRIDE and CHANGE our thinking to suit its needs.
Yes, that means a man can actually be REPROGRAMMED to desire sex, despite what his logical mind wants.
This does NOT mean that men are completely sexually out of control, however. That's a cop out that I don't think anyone should use as an excuse for letting themselves run out of control.
Men don't typically view porn to "cheat" – (though some may…)
Again, men aren't trying to find a new sexual partner through the use of adult media. If he were, he'd probably just go out and start prowling.
But we know it's far easier to just surf on over to one of those sites out there and spend 10 minutes watching a naughty video clip.
(Geez, it used to be you had to at least wait through the awkward pizza delivery guy scene before you got to the action, but now it's all just fast clips. Our attention span is even changing the nature of adult movies.)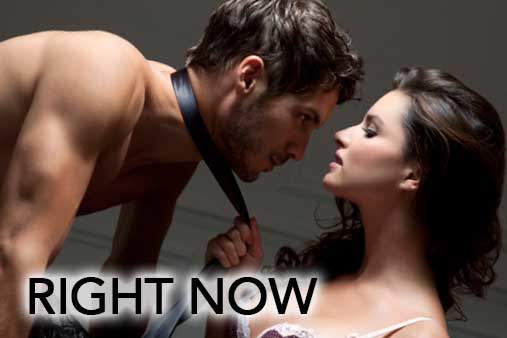 He's not trying to find a replacement for you. He's sometimes not even aware of the impact of his watching on you, because he's trying to get his rather distracting need out of the way so he can go back to "life as usual."
So now that we've covered that, let's go through those 3 reasons why men watch porn – and how you can benefit from the understanding…
REASON HE WATCHES 1: Men want a guilt-free method of experiencing their sexual fantasies…
Through the media and other channels of information, men are often pushed into an uncomfortable relationship with their sexual desires. Most often, that relationship carries a ton of guilt.
He feels guilt because of the "rational" messages that tell him his viewing is "logically" wrong, and then the brutal physical reality that his sexual needs are not "rational" in any way. And nor are they ever going to be.
He simply wants to explore the wild edge of a topic that is very confusing in his life. He's told to wait until he's married, and a bunch of other moral and religious implications of sex. And then he turns on his TV or sees countless advertisements in magazines and movies that tell him that EVERYTHING is about sex.
How do you sort through those kinds of mixed messages?
Some men develop such an overwhelming amount of guilt about their sexual experience that they withdraw from the real world of relationships into porn simply because it's a whole lot simpler.
REASON HE WATCHES 2: He's looking to experience some specific fantasy desires…
Men watch to fulfill some innate sexual desires that life often doesn't give him.
Here are a few:
 He wants to experience sexual power – vicariously.
Sex in a mansion in Lake Como, Italy? YES!
Sex with 3 women who want to adore me? SIGN ME UP!
These videos are designed to let him experience scenarios in vivid detail that he would probably NEVER experience in real life. So a lot of those scenarios serve to give him an escape to a life he will probably never have.
Sometimes he just wants to focus on HIM – without all the foreplay work.
Look, ladies, men are hard-wired to want to please women. AND to ensure your pleasure in the bedroom.
And if we're being even slightly truthful here, that's not always an easy thing to do for you. Many times we just want to knock one out and not worry about everyone getting theirs. Or 20-30 minutes of foreplay…
We love visual entertainment – of all kinds…
And especially when it comes to women, who tantalize us visually every day, everywhere we look. We love the fantasy of seeing sex from all kinds of different angles – and different women.
REASON HE WATCHES 3: He wants the most basic of all human needs…
Many women don't understand the amount of psychology in most of the porn available these days.
It's marketed to men, for men, by men in most cases
They KNOW what men want and desire
This knowledge is backed up with an incredible amount of research and hard data from the Internet. These sites know which videos are most popular, most clicked, most viewed. You think they don't harvest those numbers and think, "Hmmm… these guys seem to really like threesome videos with Asian women. We should make more of that."
So what is his most basic human need?
What do men want more than anything – especially from you?
It's simple – one word…
ACCEPTANCE
Men want acceptance more than anything.
…Men want acceptance for his sexuality…
…Men want acceptance for his needs…
…Men want acceptance for his sexual weakness…
He wants ACCEPTANCE from you.
He just wants to know you really find him adequate.
You'll notice that many of the scenes in porn these days feature women that are making heavy eye-contact with the camera. That's another acceptance thing guys desperately want.
The words the actresses say are all wired around acceptance of the man viewing it. Fulfilling his fantasies of being desirable as well as acceptable.
In fact, a recent study found that men spend a longer time looking at female faces in porn than women do. Yup – that's right…faces!
Why?
He's looking for her expression to tell him how she feels about him. He's looking for those signs of ACCEPTANCE that make him feel okay about his needs and desires.
The big lesson here is THIS:
You can make your man more in love with you than ever before if you know how to make him feel ACCEPTED by you.
You know that nagging or criticizing doesn't work on him by now… or at least I hope you've discovered this.
But there's another way…
A way to make him want you more than any adult film star or stripper…
And it's as simple as knowing how to make him find you irresistible.
If you can awaken his irresistible desire for you, he'll gladly turn off the Naughty-dot-com and get back to pleasing you…
CLICK HERE to discover the secrets of irresistible desire…