Over-Giver's Anonymous: '7 WAYS TO MAKE HIM MISS YOU' ??!!!
If you have to spend time apart with your guy and would want to make sure he thinks of you…and ONLY you…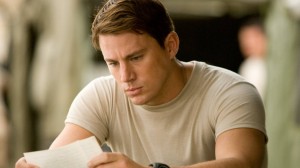 Here are some ways to get you constantly running through his thoughts when you're apart. Do it right, and you'll permanently etch yourself into his brain – keep reading below to know more…
Yours In Perfect Passion,
– Carlos Cavallo
__________________
Title: Over-Giver's Anonymous: '7 WAYS TO MAKE HIM MISS YOU' ??!!!
– by Heather Jensen
Yet, another "full fat, full sugar taste without the calories" manufactured dating junk food – that promises to leave you satisfied with the fool-proof ways to drive him crazy, make him miss you, like you, choose you and fall in love with you… because guys are tough and confusing and trying to learn all of the different ways to 'get love' is so hard! But don't worry, do this and he'll not only miss you, but also want to be with you always.
Are you kidding me!!!!!$%$*#@
Carlos Cavallo, Dating and Attraction Adviser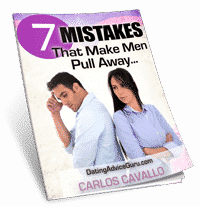 Get Your Free Cheatsheet
The REAL Reason Men Run From Relationships...
How To Know If He's Still Interested...
Is He Afraid To Commit? Find out...
Enter Your Email And Get The 7 Mistakes Women Make That Make Him Pull Away...
This stuff infuriates me! To an over-giver these kinds of 'Cosmo' dating tricks are the 'donut' to your healthy diet – enticing, tempting and alluring but fatal to your heart. Let's review each piece of 'advice' from 'All Women's Stalk'(hhhmmm clever)– I swear I am quoting, not exaggerating, but a warning, you may experience the 'jaw-dropping' shock I did.  I'll share with you why trying to figure out, focus on and please or understand a man is your ticket to heartache, not devotion.
BAD ADVICE #1: SEND ROMANTIC TEXT MESSAGES
"Don't worry, I promise you won't seem too desperate, but you need to remind him how awesome your last date was, how much you miss him to really keep his mind on you!" HJ
The message here is…
Click here – to go and read the rest of the article at Thelovecoach.com