Women have what is sometimes called female intuition - that unmistakable feeling when something just isn't right.
Maybe you've been wondering if what you've got with him is right, or perhaps you seem pretty sure you'll meet someone much more intuitive to your needs.
If so, then you have to read this article. It lists 31 ways you can decipher if you need to follow that intuition - or not.
Yours in Perfect Passion,
- Carlos Cavallo
 ---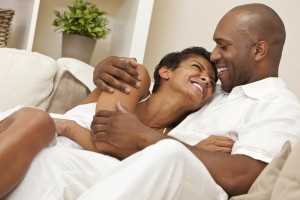 Title: 31 Ways To Know You're In The Right Relationship
As anyone living in the age of depressing divorce rates knows, a happy long-term couple is almost like a unicorn:
If by some miracle you encounter it, you can't stop staring, and you have a feeling no one will ever believe you when you tell them you saw it.
The Internet is filled with articles on how to decide when to end it, how to recognize when your relationship is toxic, codependent, one-sided, stagnant, asexual, manipulative.
Carlos Cavallo, Dating and Attraction Adviser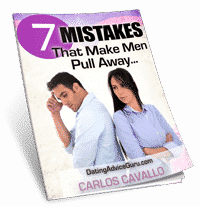 Get Your Free Cheatsheet
The REAL Reason Men Run From Relationships...
How To Know If He's Still Interested...
Is He Afraid To Commit? Find out...
Enter Your Email And Get The 7 Mistakes Women Make That Make Him Pull Away...
But we don't talk all that often about what defines a happy relationship.
Picture it: You're dating someone new. You're waiting to feel the toxic stagnant codependency.
Where is it? Months go by. Still nothing.
At some point a corner of your brain dares register the thought: Could this be one of those?
Could I actually be happy?
To help you answer that question, you lucky thing, here's a completely unscientific list of 31 ways to know you're in the right relationship...