You're in a relationship with a guy and you want to take things to the next level. But, you're not sure if he's got the same mindset as you do…
You don't want to scare him away - or make him think that you just want to "trick" him into committing to you.
All you want is to move forward with him.
So, how do you get him to commit? Here are some tips…
How To Get Him To Commit: Tip #1: Make him FEEL how happy you are TOGETHER
Make him laugh. Have happy moments together…these are things that will stick to him and make him feel very good about you two together.
Don't worry too much about where you stand in the relationship to the point where it cripples your ability to make each other happy.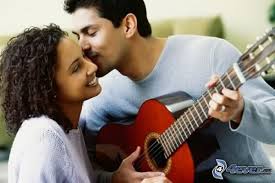 Just think of it this way… if you're being asked to buy something, what would make you decide to buy it?
Will you buy it if it's spoiled, or broken? Not likely.
But if that item answers a NEED or makes you feel wonderful, then you'll get it without even thinking twice.
It's like that with him wanting to "buy" into you. So, make him feel good about you two together.
How To Get Him To Commit: Tip #2: Make him feel secure with you
Guys were brought up to be "manly", and manly guys don't cry or discuss emotions like women do.
Carlos Cavallo, Dating and Attraction Adviser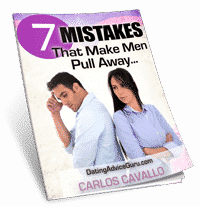 Get Your Free Cheatsheet
The REAL Reason Men Run From Relationships...
How To Know If He's Still Interested...
Is He Afraid To Commit? Find out...
Enter Your Email And Get The 7 Mistakes Women Make That Make Him Pull Away...
It's important that when he's with you, he can discuss anything and everything. That you won't see him as less of a man if he confides in you.
Never criticize or give him advice - just be supportive. Listen to him, and let him know you love him regardless of what is going on with him. (Remember, that "unconditional" part of love goes both ways.)
Ask him how he feels or what he likes or dislikes. For example: He confides in you that he hates his job and he's thinking of quitting.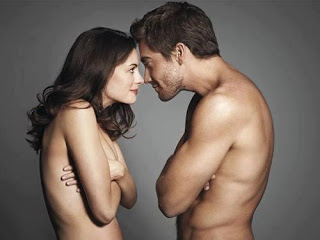 Don't say things like "You cant! You won't be able to find another job..." or "That's so irresponsible..."
These are just negative comments. He's probably only looking for a way to vent.
Say emphatic things like, "Why? What's making you unhappy?" or "What happened? Are you okay?"
These are more caring comments that will get him to open up. If you hit him with judgments and recommendations, you're training him to not feel comfortable expressing his real emotions around you.
Make him feel special. Let him know that you're on his team.
How To Get Him To Commit: Tip #3: Show that you're not taking away his Freedom
Let him have his "me" time so he can go out with his buddies the way he normally does. You can use this time apart, too - so you can have your own "me" time.
And this is a healthy balance that you want to have in your relationship.
Don't nag him with what he 'couldn't' or 'shouldn't' be doing. Let him see that nothing will change…In fact, things will be a lot better with you around.
If you do this, he'll appreciate you more - and on his own make an effort to make YOU happy in return.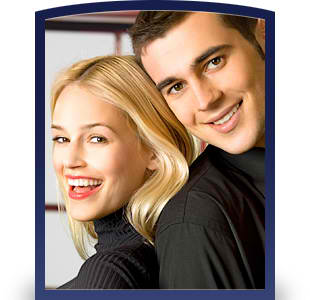 He'll love it when he's the coolest among his guy friends…and he's cool because he has a supportive woman who lets him have his freedom.
How To Get Him To Commit: Tip #4: Love his family and friends
When he introduces you to his family and friends, make an effort to get to know them.
Be in the moment. Engage and participate.
Don't be the insecure or bitchy chick that they won't appreciate.
Smile and be happy around them. Remember, he's looking at how you interact with the people he cares most about.
And if you want him to commit, think of it this way: He'll most certainly ask these people what they think about you. And you want them to have a glowing report.
Are you nice? Are you the right woman for him?
cYou'd want all these people on your side. That you're the one he needs in his life.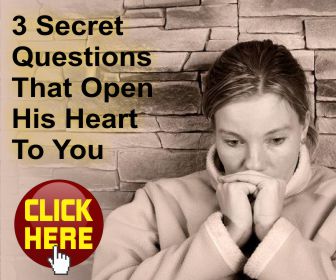 You don't have to fake this, either. Just be genuinely interested - and they'll know you're a good woman.
The perfect one for him!
Remember, always show him the BENEFITS of committing to you. NEVER the things he'd have to "put up with" or have to deal with later.
Show it with actions and NEVER with threats. Be open-minded and positive to capture his heart.
And if you'd like to learn more about how to get him to commit to you forever - I've put together a video that will reveal the secret to opening a man's heart....
Yours In Perfect Passion...
- Carlos Cavallo