This morning, I got up and got busy with the wet carpet vacuum I just bought. This might not sound like something that has anything to do with dating, but it does - in a way.
I cleaned up some really yucky stuff from the carpet that we should have cleaned earlier.
But when we were done, it was a sight to behold... 6 years of carpet wear removed to make the living room (mostly) as good as new.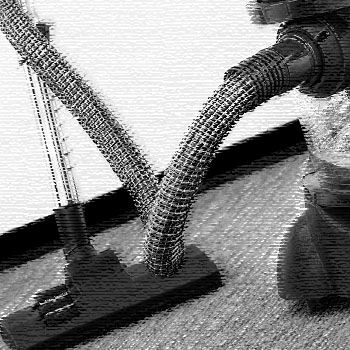 Which is like dating, right?
Okay, not really.
But the yucky cloudy water I emptied out in the sink made me think that women need to empty out their lives of yucky guys who don't belong there.
Then I remembered that those guys are probably there because she didn't know better how to date smart from the start.
So I'm going to go into a lot of the dating skills that make you a rare and valuable commodity on the singles market.
Starting with these 7 Dos and Don'ts of dating...
#1. DO: Be on time
Punctuality is a supreme sign of respect - especially in this day and age where no one seems to be on time.
Carlos Cavallo, Dating and Attraction Adviser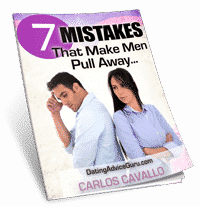 Get Your Free Cheatsheet
The REAL Reason Men Run From Relationships...
How To Know If He's Still Interested...
Is He Afraid To Commit? Find out...
Enter Your Email And Get The 7 Mistakes Women Make That Make Him Pull Away...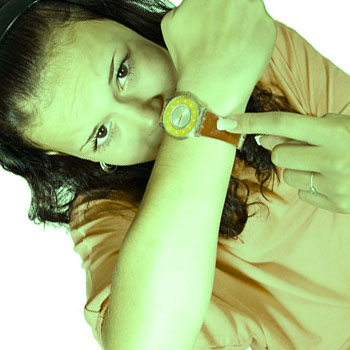 Be there when you say you will, even if you think he'll be forgiving.
Because being there on time will set you apart from the pack early in the game.
And you'll have a head start on those other women who think it's another way to be "hard to get."
#2: DON'T let the frequency get away from you...
It's very easy to slip into a "relationship" pattern with a guy without realizing it. This is where you go from seeing each other once a week to two or three times a week...
And before you know it, you're spending almost every night over at each other's place.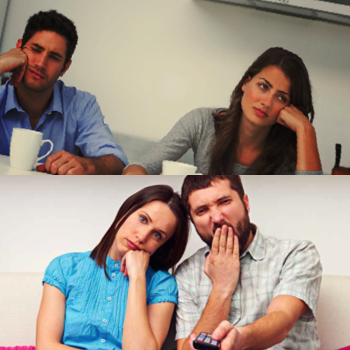 Now, this is going to sound a bit "un-romantic" - as most relationship advice almost always is - but it's important to remember:
Most relationships happen not from intentions, but from mistaken attraction.
Which means that they fell into a relationship simply because there wasn't that much reason NOT to at the start. It was convenient, and the emotions felt good.
But very few people take a breather and really evaluate if the person they're dating meets their requirements. More likely, they will just keep dating a person if they don't mess up too badly.
Date from a position of intelligent posture.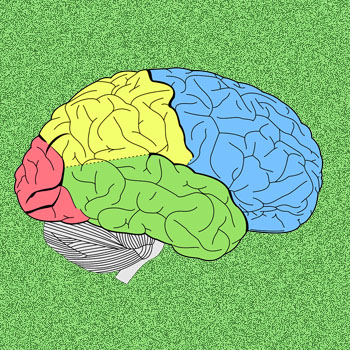 Be the woman who knows what she wants, and doesn't settle for less.
#3. DO: review your dates
Again, when you're in the heat of physical attraction - AKA "lust" - with each other, it's easy to lose track of the important parts of rationally evaluating your partner.
You can become "love blind" in a matter of days with someone that you have good chemistry with. And this leads to you missing or ignoring warning signs that the relationship is not the best fit for you.
One of the skills I teach is called "Date Review."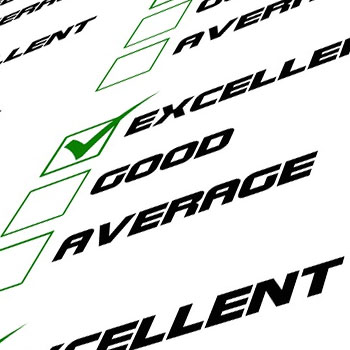 What you want to do after every date you have with him is sit down and reflect on how the date went.
What was good?
What was odd or left you with a weird vibe?
Then take a look at your list of mate criteria and compare him to it.
Do you feel like he matches what you need more? Or maybe less?
This may seem like it's stealing the "magic" out of the romance - but in fact what it's doing is helping you keep your head on straight.
If you keep your goal in mind, you'll be less likely to make a bad decision - or settle for someone who's wrong for you.
And not only will you be thankful you did if the relationship doesn't work out, but you'll also have a lifetime of romance to look forward to when you choose the right guy.
#4: DON'T brag
I know this sounds like something I should be telling the guys, but it's actually a big problem with many of the women I've dated in the past - especially if they had kids.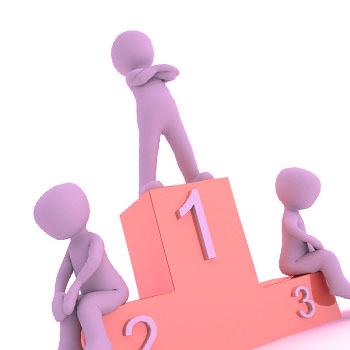 Boasting about your kids can very often be a turn off to a guy. Mostly because he just wants to get to know you first, and then he can sell himself on your kids.
If he likes you and enjoys you, chances are that the kids will be fine with him as well.
#5: DO highlight your strengths and positive qualities...
NOT your weaknesses!
Guys often complain that women - who are used to downplaying their skills and abilities for other women - often are too self-deprecating on dates.
They put themselves down, trying to appear humble. But this actually makes you look like a woman with low self-confidence.
It's been said a thousand times: Men are attracted to confident women.
(NOT bitchy women!)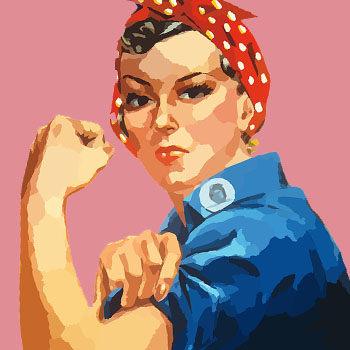 We like women that can hold their own, but also embrace their femininity...
As well as CHOOSE to let men provide and take care of them on some level.
#6. DO: be authentic and transparent...
Guys are very sensitive to fake women. We have a sixth sense for it, and we can tell when a woman is acting to get on our good side.
Phrases like:
"I don't like drama..."
or
"I'm more like one of the guys..."
...are sure to trigger our BS detector, because we know you're lying.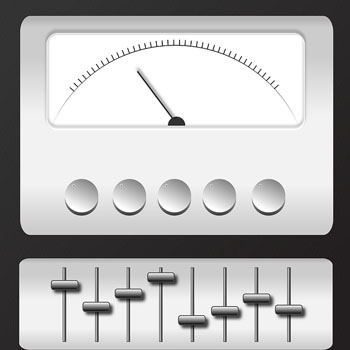 Be genuine - be who you really are up front - and you don't have to remember what you said later, to paraphrase Mark Twain.
Guys need sincerity and authenticity from you so they know they can trust you and form a real bond with you.
Most women don't realize just how much is riding on a man's choice for his mate. Let me explain the impact of the woman he chooses...
If a man chooses a woman who is healthy and complementary to him:
- He will be more successful
- He will be healthier
- He will be happier
- He will get more sex
- He will live longer
On the other hand, if he chooses poorly:
- He will not be sexually satisfied
- He won't be as successful or typically make as much money
- He will be more prone to depression and anger
- His health will suffer
- He will die younger
That last one sounds pretty dire, and it is.
A man intuitively knows that he has to avoid the women that can destroy the quality of his life. Which is why so many man are so careful about committing to the wrong woman.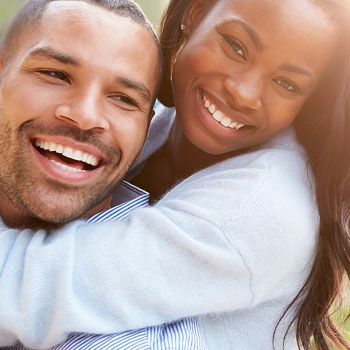 So if you want to pass his tests, be sure to demonstrate that you're "for real." Genuine, and without all the pretense that he knows indicates a woman he can't trust.
You know that you're just trying to win his approval, but he doesn't see it like that. So avoid that fakeness right from the start.
#7: Dating is awkward - but DON'T stop dating just because of that...
Yeah, I get it. Dating is an awkward and weird social practice if you look at it from a distance.
- Two people get together to sample their physical attraction for each other...
- If they like the first meeting, they mash their lips together...
- They see if the attraction and feelings can grow...
- They start to believe that the other person will lift them up...
That will make them better than they were alone.
But so often, the process gets clouded with weirdness, doesn't it?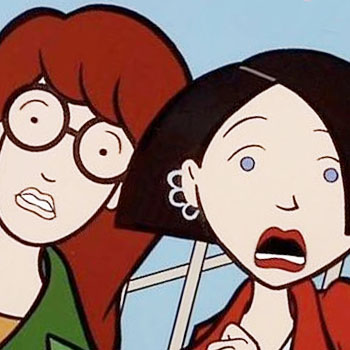 Weird guys, weird girls, weird dates - weird everything.
It's easy to let a few dorky, awkward, ignorant guys ruin your party -
But you can't!
You have to build a little toughness, a little callus, and just soldier on through it.
"Carlos! That's so unromantic! I don't like you... you tell me unhappy messages that make me want to go to my safe healing space..."
Look, I'm not here to coddle you, like some of the other dating "gurus" do.
I'm going to give you the straight truth - with a slightly warm and fuzzy chaser.
If you don't step up and take an active role in finding your soulmate, you're going to have to suffer through JUST THE GUYS THAT APPROACH YOU.
And some of them, to be quite honest, are douchebags.
Don't let the myth of "destiny" get in the way of making a real impact on your dating life.
Get out there and get what you deserve from the man you deserve to have...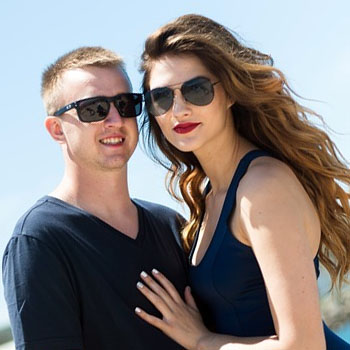 And if you want to know more about creating a real connection with a man, I've developed a program called Connection Code which contains my advanced strategies on attracting men and winning the dating game.
Sometimes, it seems like rocket science to get in a guy's head and figure out what he's thinking - but not anymore.
You'll want to check this out if you're interested in making him WANT to commit himself to you and your relationship - click here.