You're newly single, and your heart is shattered into a million pieces. No matter how much your friends and family tell you it's all for the best, you can't really process their words right now.
The breakup left a void inside you, and you're too busy trying to keep it from swallowing you whole.
Even if this isn't your first rodeo, that doesn't make it any less painful. Here's how to power through the personal hell that only a breakup can put you in: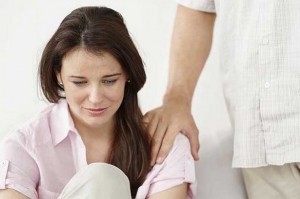 #1: Sever All Ties
Right now, your emotions are raw and they can make you do things you'll regret later. Damage control is the operative term here, so the best thing to do is put some distance between you and your ex.
You're not in the best frame of mind to communicate with him at this point, so purge his name from your contact list, and remove him from your social media accounts.
Your actions will send a message more powerful than any words can. And that message is, "I am no longer part of your life, and that's how it will be for the foreseeable future."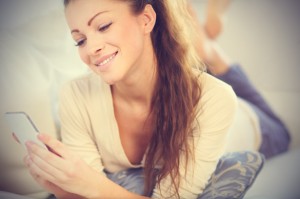 #2: Stay Classy (Don't be his "Psycho Ex")
You don't want to lose your bargaining power later on by sending him angry and/or emotional messages in the heat of the moment. The same goes for bitter or passive-aggressive status updates and tweets about him.
Steady your emotions and hold your tongue. Even if you don't know what's happening on the other side, he'll be more likely to respect you by not flipping out or attacking him.
Don't wait for your emotions to take over. Take control of the situation by finalizing the split – if he has any other stuff with you, don't wait for him to pick them up.
Just get a moving company to send it over rather than bringing it yourself. Or if he doesn't want it back, put it up for charity or deep six it.
And don't end up wearing one of his shirts to sleep.
If he makes a big fuss over your silence, send him a non-aggressive reply by thanking him for all the time you've shared. Tell him you hope both of you can move on and find happiness elsewhere.
Carlos Cavallo, Dating and Attraction Adviser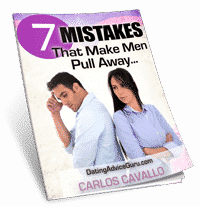 Get Your Free Cheatsheet
The REAL Reason Men Run From Relationships...
How To Know If He's Still Interested...
Is He Afraid To Commit? Find out...
Enter Your Email And Get The 7 Mistakes Women Make That Make Him Pull Away...
People are more open to getting back with someone they respect (as opposed to someone who seems like they could lose it at any time).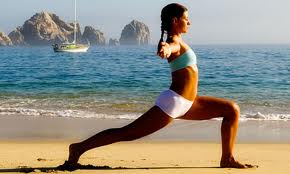 #3: Rediscover Yourself
It seems like rote advice, but it doesn't make it any less effective.
When you've been in a relationship long enough, it tends to define you. Also, your individuality often gets lost between taking care of your ex and the relationship.
Now is the time to find that part of yourself that made you attractive to him in the first place. Reconnect with your hobbies, passions and interests.
Cultivate your relationships with the people who matter to you. Not only will their support give you strength, their presence will also remind you that being single is NOT the same as being alone.
And here's the hidden bonus: when he can see you happily live your life, he'll realize what it's really like to live without you.
Maybe he'll see what an idiot he's been and tell you that he made a mistake.
Getting over your breakup this way won't guarantee that he'll take you back (although this is your best shot at it), but that's actually not the point.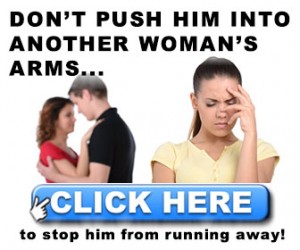 You refused to let your circumstances dictate how you should live your life – that's the ONLY way to respond to tough times.
Since we're talking about breakups, I should let you in on why guys pull away. It's mainly because women don't understand their man's Connection Style.
This plays a HUGE part in why couples split, and you can learn all about it here.
Click here to know the SECRET ingredient that creates UNBREAKABLE CONNECTION with any man you desire...
Yours In Perfect Passion...
- Carlos Cavallo