Yes, your man has intimacy needs too. And if you allow him to satisfy these needs, then I am telling you…he's yours forever!
If you're thinking, you found "The One" and you don't want to lose him then you have to restrain yourself from controlling what to do or not to do.
If you allow him to be his authentic self with you, then he will break down his walls. And isn't that what you've been wanting all along?
You have to make sure though, that when he does show the real him, you are prepared for it. You can't do anything less than accept him, or he'll disconnect from you forever.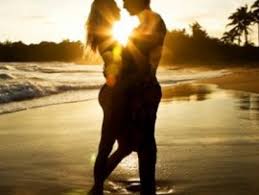 You ALLOW him to fill his basic needs. If you do, he will see you as someone unique from other girls he had in the past, and he'll realize how great a girlfriend you are. And he won't be able to imagine being with anyone else for the rest of his life.
Here are the intimacy needs of your man:
Get Him Intimate Tip #1 - HIS NEED: To be loved and to belong
What you need FIRST to accept is that, your guy is different from yours. For him, to be loved and belong means…
YOU don't criticize him
"You just can't do anything right."
Carlos Cavallo, Dating and Attraction Adviser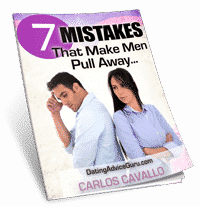 Get Your Free Cheatsheet
The REAL Reason Men Run From Relationships...
How To Know If He's Still Interested...
Is He Afraid To Commit? Find out...
Enter Your Email And Get The 7 Mistakes Women Make That Make Him Pull Away...
"That's not how to do it."
When he's sharing his opinion or his thoughts about something you guys are discussing, don't tell him he is wrong. Even if he is, don't rub it on his face.
YOU don't ridicule him...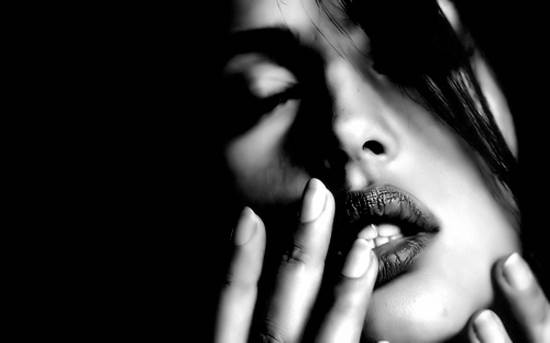 "You're too short."
"Why are you not as good looking as my friend's boyfriend".
Don't emasculate your guy by making a mockery out of him. That's not nice.
If you do this, he will stay away from you and find someone who will make him feel better of himself.
YOU respect him...
First of all, if you don't respect your guy, then why be with him? If you want him to see you as the best girl he ever had, then admire his achievements.
Be excited about who he is and not what you would like him to be.
Get Him Intimate Tip #2 - HIS NEED: Be a man of authority
If you want to be the woman behind the saying "Behind every successful man is a woman", then you need to realize that guys wants to have a sense of accomplishment.
Support your man with his ideals, his quest for achievement and rewards. When you do this, he will feel a deep connection towards you.
Get Him Intimate Tip #3 - HIS NEED: Sense of independence
Men would want to be able to have the freedom to do what he wants. It might scare you NOT to know where he is going, who he's with, but, that's just it.
Ever heard guys saying, they will never marry? That's because they feel like marriage is the end of their independence.
So if you want your guy to commit to you, to get down on one knee and say, "Will you marry me?" then allow him his freedom. Let him make decisions on his own and soon enough he will CHOOSE to be with you…forever.
Get Him Intimate Tip #4 - HIS NEED: Fun and laughter
Let your guy have fun the way he'd like it. Don't force him to have fun in activities that only you love.
That's what your girl friends are for.
There'll be activities you both can enjoy. Do those but allow him to have his "me" time, just as you need yours.
If you constrain his "fun", he will eventually resort to lying to you just so he enjoy the things he normally did BEFORE he met you. And eventually, he'll avoid and even run away from you.
Get Him Intimate Tip #5 - HIS NEED: Show his emotions
"Boys don't cry."
"Only girls get hurt feelings."
"It's a sign of weakness when you cry."
Your man has heard all these while growing up. He was conditioned to be tough and that affects how he shows care and love right now.
Give him a safe and secure place with you, meaning, he can show his feelings without you labeling him as a weak guy. He will let down his guard and open up to you.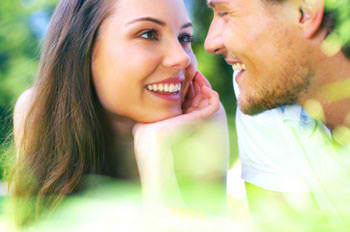 Get Him Intimate Tip #6 - HIS NEED: Your loyalty
A man sees love differently. For him, LOVE IS LOYALTY.
Saying stuff like, "There's no other guy for me but you" after he got fired or after he lost a game, will make him feel great about you. And when he feels secure with your love for him, he will try and be the best man he can be for you.
His love for you isn't like your love for him. If he sees you're loyal to him…and only to him - he'll never leave your side.
He'll protect you and give you love the best way he can.
Get Him Intimate Tip #7 - HIS NEED: Security
It's not only you that wants to feel secure in the relationship… he does too. He wants to know that you won't leave him for a "better" guy or one who can offer you more material possessions than what he can.
He wants to have a secure, safe place where he can just be himself. A stress-free environment that is without manipulation or game playing.
He has to deal with that at work, and he wouldn't want to do that with you, too.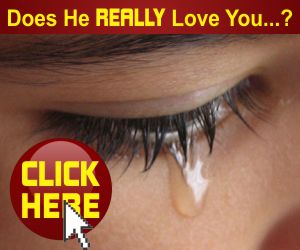 He needs to associate you with a comforting kind of love he can "come home" to. If you do this, wherever he is, he'll always find himself coming back to you, a place where he feels the happiest.
And that's how his loyalty and devotion to you is forged...