Do you want to prevent yourself from making the most common mistakes that lead to divorce?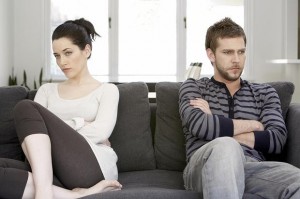 Would you like to know the top 5 marriage mistakes so you can avoid them?
If your answer is a resounding "YES" - as it should be - then check out this article and let me know what you think in the comments below.
Yours In Perfect Passion,
- Carlos Cavallo
---
Title: The Top 5 Mistakes That Lead To Divorce
These relationship blunders break up even the strongest of marriages.
1. You ignore issues as a couple.
This is probably the worst thing you can do. Sticking your head in the sand around the issues you may have in your relationship is not the way to go. The unexpressed feelings will slowly but surely start eating away at you, and over a period of time, what looked like small annoyances will transform into massive resentments.
(And then before you know it, you're hating your partner because you cannot put up with anything anymore.) I know this very well…
Click here - to go ahead and read the rest of the article at Yourtango.com
Carlos Cavallo, Dating and Attraction Adviser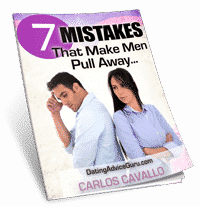 Get Your Free Cheatsheet
The REAL Reason Men Run From Relationships...
How To Know If He's Still Interested...
Is He Afraid To Commit? Find out...
Enter Your Email And Get The 7 Mistakes Women Make That Make Him Pull Away...