Do you go to a club or a bar occasionally, hoping to find the man of your dreams?
Only to find yourself surrounded by men who either wanted to take advantage of you OR is in it for a free ride.
And at the end of the night, you come out empty-handed.
If you want to attract the right guy you deserve, you should read this article that will give you an insight of what men really think about you in the club.
Yours in Perfect Passion,
- Carlos Cavallo
---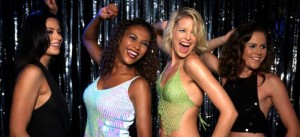 Title:  What Men Really Think About You in the Club
Men will consider sleeping with the trashy looking girl, but will never bring her home to mama.
Men and women usually go to the club for vastly different reasons. Men go to the club to find women, find women, and to find women. Women go to the club to sometimes find a man, but also to enjoy themselves by dancing and drinking the night away with friends.
Men are reactionary creatures. If you want to know what we think about you at the club, all you need to do is evaluate one thing: Your activity at the club. Men read what women give us to read. It's as simple as that.
Carlos Cavallo, Dating and Attraction Adviser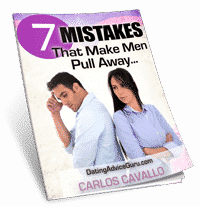 Get Your Free Cheatsheet
The REAL Reason Men Run From Relationships...
How To Know If He's Still Interested...
Is He Afraid To Commit? Find out...
Enter Your Email And Get The 7 Mistakes Women Make That Make Him Pull Away...
Let us break down a few scenarios for you so you can have a deeper understanding of just how men think. Although we really don't think all that deeply about much when we're at the club.
What She's Wearing
This tells us a lot, and regardless of what you may think or say...
Click here - to go ahead and read the rest of the article at Yourtango.com