If you're
falling in love
with a man or thinking of falling for one - this article will hit home. It talks about the
stages
of how a guy falls in love.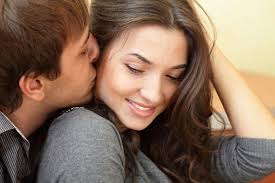 It might be helpful in clearing some confusion and expectations along the way!
Read below and let me know what you think.
Yours In Perfect Passion,
- Carlos Cavallo
__________________
Title: The Brutally Honest Phases Of A Man Falling In Love
- by Alex Matlock
We all, men and women alike, might feel the same emotions when it comes to love, but the journey to finding love is an experience differentiated by gender.
When women fall in love, they are filled with bursts of happiness and other mixed emotions, which a man will never be able to comprehend. Men on the other hand, are a completely different ballgame.
You see, unlike women who experience intense surges of affection as soon as they meet a guy, men experience a phase of emotions when they meet a woman. This article will explain the phases and journey a man undergoes before falling in love with a woman.
Phase 1 ...