Whether you're a new affiliate or I've worked with you before, welcome!
Do you like making serious money with high-quality products and courses that resonate with your audience? Are you interested in empowering people's lives with awesome and helpful information?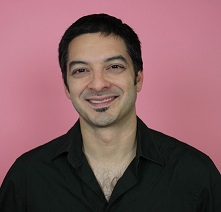 Then I'm your man.
For those who don't know me yet, I've been creating top tier, high converting products for almost a decade and a half now.
As a dating and relationship coach, I've had plenty of time to continuously test and refine my programs to make sure they create a HUGE impact on my readers. I've gotten feedback from thousands of my people who've found their ideal partner and more importantly, created the life they want.
On this page, you'll find my full suite of women's products that feature generous commissions, convert like crazy and have shockingly low refund rates.
Those who DO know me can tell you this ;)
Go ahead and check out my programs now - then let's get cracking to make some sweet affiliate sales together!
Your Partner in Crime (figuratively of course),
- Carlos