3 Dating Lessons From "Pitch Perfect"
I had some downtime over the Labor Day weekend, so I decided to re-watch "Pitch Perfect", one of the funniest movies I've seen in a while
Not only does it stray from the usual clichés of the musical genre (a girl spewing projectile vomit in the opening scene – classic), it also has just the right amount of political incorrectness. Plus, a plot you actually care about.
Being in the dating advice business though, I couldn't help but take away a few snippets of dating wisdom along the way:
#1: Flaunt It Even if You Don't Think You Got It
The self-named Fat Amy (played by the funny Rebel Wilson) didn't give a crap about other people's opinion of her, especially about her weight. When the lead singer of the rival acapella group poked fun at her size, Amy sucker punched him right back with "Well, you're no panty dropper yourself."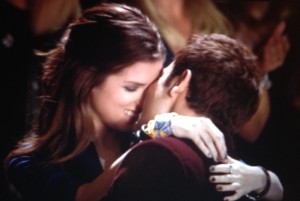 In a time where there's an increasing intolerance towards body shaming, this is the perfect chance to embrace who you are, perceived flaws and all. So maybe you didn't jump out of a Photoshopped magazine cover – that's not an excuse to avoid dating.
Let your insecurities take the back seat; you're in control of how you see yourself.
If you want to work on a healthier lifestyle and being fit, good for you. Just don't put your dating life on hold while you're doing it.
And let me tell you this: I know plenty of guys who are happily dating attractive plus-size girls who don't fit the svelte, rail-thin profile you don't have to aspire for.
#2: Don't Be Afraid To Trade Wits With Him
Flirting with a guy is like fencing. It's a back-and-forth dance of lunge, parry and trading blows.
It's easy to get a guy's attention once you get into the groove of this fun little game. Jesse kept chasing after Beca (played by Anna Kendrick) because she knew how come right back at him with a clever remark.
Carlos Cavallo, Dating and Attraction Adviser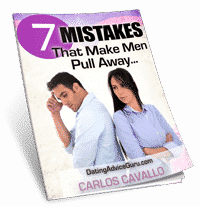 Get Your Free Cheatsheet
The REAL Reason Men Run From Relationships...
How To Know If He's Still Interested...
Is He Afraid To Commit? Find out...
Enter Your Email And Get The 7 Mistakes Women Make That Make Him Pull Away...
Guys will always love a sweet and affectionate girl, but you also have show a little attitude to draw them in first. Don't be afraid to bust his chops in a fun, playful way – it's all part of the dance.
Giving as good as you get and keeping the tension alive is all that it takes to electrify him like no other woman can.
#3: Hit Him Where it Counts!
After having a major blow-up with Jesse, Beca added a special bit to her group's final performance as both an apology and confession of how she felt about him.
She knew Jesse loved the movie "The Breakfast Club" largely because the soundtrack resonated with him, especially the track "Don't You (Forget About Me)" by Simple Minds.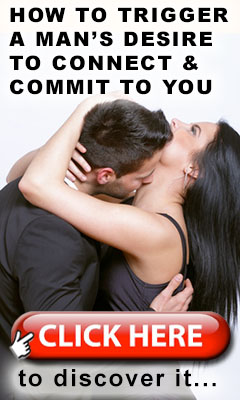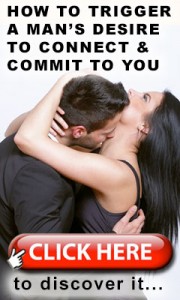 So out of nowhere, she sang the chorus of the new wave classic as part of their medley. Everyone else thought it was just a cute 80s throwback, but the dumbfounded Jesse instantly understood that the song (hidden in plain sight I might add) was meant only for him.
In a span of a few minutes, Beca had completely hijacked Jesse's heart and mind.
And that's how it's done, ladies. Like Beca, the most thoughtful girls zero in on what really makes a guy tick and work that angle like crazy.
Even the coolest, toughest dude is going to melt into a giant puddle with a personalized, well-placed gesture that speaks to his innermost thoughts.
Getting the guy you want – and keeping him for good – is just a matter of creating a genuine, heartfelt connection that will make your relationship sing for decades.
And I can show you how – go here to find out more.
Yours, in Perfect Passion,
– Carlos Cavallo