$600? For a pair of SHOES???
I remember back when I watched "Sex & The City" for the first time… (I confess, I really liked that show – which is weird for a guy, right?)
I loved the characters…
I loved how – at every party I went to – we always ended up trying to  guess which character from the  show each woman was.
Were you a Samantha?
("Slutty", outspoken & fun…?)
Were you a Charlotte?
(Prim, demure, idealistic…?)
Were you a Miranda?
(Picky, independent, vulnerable…?)
Or were you a Carrie?
(Uncontrolled, flighty, savvy…?)
Well, it was an over-simplified question, because every woman is a combination of two or more of those women.
I can still remember one of the first episodes  
where Carrie reveals her desire for expensive
Manolo Blahnik shoes.
Back then, $600 was crazy for a pair of shoes – or so I thought…
(Now they cost $1000 and up…!)
Carlos Cavallo, Dating and Attraction Adviser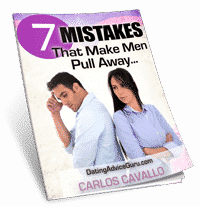 Get Your Free Cheatsheet
The REAL Reason Men Run From Relationships...
How To Know If He's Still Interested...
Is He Afraid To Commit? Find out...
Enter Your Email And Get The 7 Mistakes Women Make That Make Him Pull Away...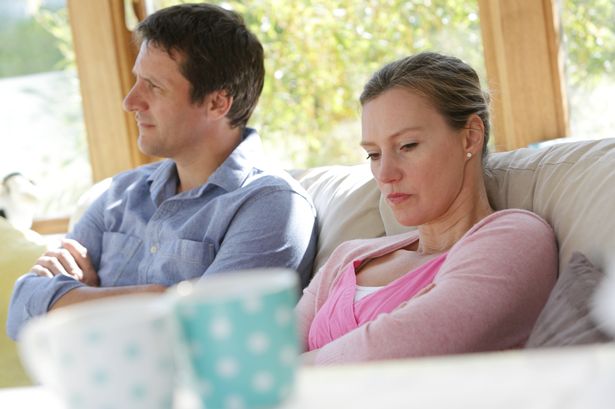 But, let's be honest. I'll bet you've paid that much – maybe more – for a piece of fashion you really wanted.
We have ALL done it!
I spent a couple hundred on a silk shirt back when I visited Hong Kong years ago.  (And that was a steal…)
But I got an email from someone recently sounding off about spending a few hundred dollars on my Perfect Passion Insider's Club.
I believe the terms she used involved "insane" and something else equally unflattering.
Now, I'm a pretty easy-going guy, but this 
pushed my buttons, because I know just how 
valuable it is to have the kind of relationship 
you want with someone that you love. 
And I know how much of an impact the secrets I show women has on their love relationships.
I know I'd spend unimaginable thousands to  keep Jen with me, if that was really what it took.
So we have to put things in perspective…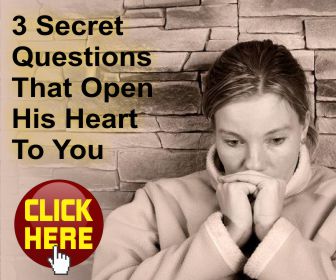 How much would you spend to have the lifetime of knowledge – all the expert tips and advice for making a magical connection with the man you love?
How much is it worth to take everything I know about men, how we think about women and dating, and relationships, and commitment…
And download all that into your brain over the next few hours?
Giving you the complete edge over any other woman – past, present or future?
Some women would stop and say,  "Wow… I never thought about it that way…"
In comparison, my monthly membership is actually less  than $50 per month…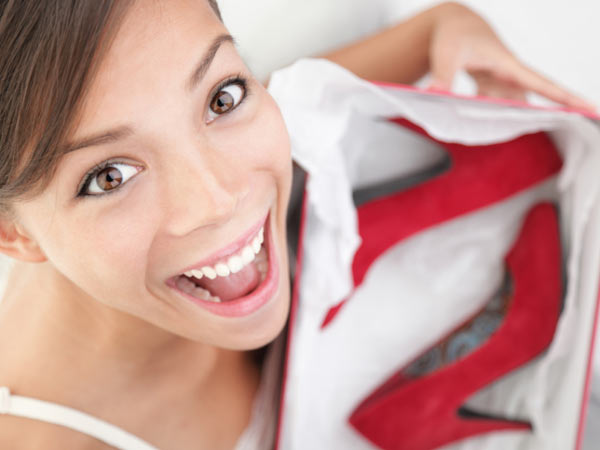 … and after 8 months, there's no more charges – EVER. 
And then you get unlimited lifetime access…
By the way – if you don't want it – you don't have to sign up.
Just UN-check the box on the first order page…!
For only ONE small investment – less than what most people spend on Starbucks in 2 weeks…
You can get all the secrets about men, their desires.
And you get to use those secrets for THE REST OF YOUR LIFE!
… Discover how to open his heart to you, have him pull you close to him – and whisper the words you want to hear: "I want you with me – forever…"
As a famous person once told me: 
you can never lose money you've spent on 
something you really want.
So don't sabotage your own ability to get what you want from the man in your life. 
Possibly even the relationship you have right now!
Or the man yet to come into your life!
Take the first step in getting the love you deserve…
Discover how to break through the ice around his heart – get him to connect with your love – and adore you forever…
I'll see you on the inside!
Yours in Perfect Passion…
– Carlos Cavallo