Don't Let The Baggage Out?
Imagine you're at the airport..
You just got off your flight and now you're headed to pick up your luggage.
The bags start piling out, one by one. You even see other people from your flight getting their bags, which is always reassuring.
But after about 15 minutes, they're all done, and no more bags are coming out of the chute.
Where is YOUR luggage?
Oh, wait…
There is a suitcase on the conveyor that looks like yours. Just a little more worn than you remember.
You grab it and open it to look inside.
Well most of the stuff inside does look like your stuff… But again, it looks older and somehow more – well, shabby.
And, if you're being totally honest, it looks like there's more stuff in here than when you packed it. A lot of junk and smelly stuff, but you figure it's yours now.
There's no more luggage on the baggage carousel. This is it.
Carlos Cavallo, Dating and Attraction Adviser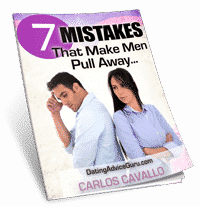 Get Your Free Cheatsheet
The REAL Reason Men Run From Relationships...
How To Know If He's Still Interested...
Is He Afraid To Commit? Find out...
Enter Your Email And Get The 7 Mistakes Women Make That Make Him Pull Away...
So you resign yourself to taking it home. It's close enough, right?
One thing that comes up again and again when you're dating is all the baggage from everything that didn't work out before.
And if you haven't figured it out by now, this story is just an analogy for how we handle and process our relationships.
We leave them – like de-planing – and the long walk to the baggage claim is our long and sometimes scary breakup.
And we're just left with the suitcases that looked so nice back when we were teenagers, but now are battle scarred and starting to show some wear.
And all that other junk in there that we acquired from the last relationship just seems to stick with us forever. Most of it is junk, but we just assume that, hey, it's ours now.
After all we walked away with it. Never mind that its nothing we need or want.
And we go through our lives like this. Each new boyfriend starts to look like just another chance to pile more crap in our luggage.
Love stops looking like fun and more like a trip through a garage sale.
Okay, I'm done with that clever metaphor.
But you need to stay alert and aware that you might be carrying a lot of this – ahem- baggage with you. And the worst part is that you didn't ask for any of it.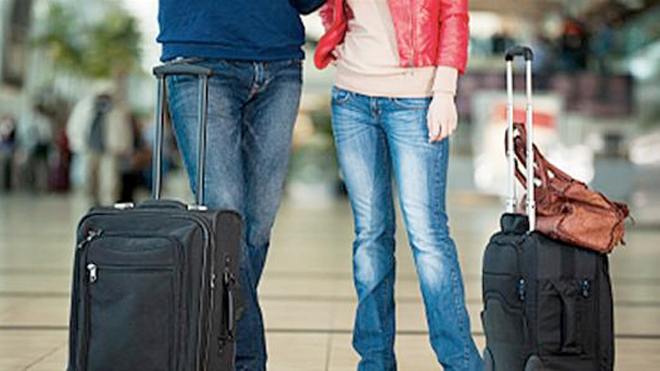 Baggage is one of the most tired dating cliches, but it's unfortunately appropriate.
The real question is, why do we let it happen to us?
The jaded outlook….
The bitter tears…
The angry memories…
I think a lot of it comes from us not being able to let go. We humans just seem to need to hold onto things.
Sometimes it's physical stuff, like shoes, and pillows and jewelry.
For guys, it's remote controls, Star Wars action figures and tools.
Sometimes it's a memory or two that helps us to keep that person – or a piece of the relationship that was – inside us. Even if there were far better ways – and memories – to choose to hold onto.
The point is to know that everyone does this in some way.
But we can take the first step to avoiding the pain from blinding us, and that's simply recognition. Seeing the ugly baggage and knowing when to just zip it up and throw it back on the shelf is usually enough.
If you'd like to know how to finally leave the other stuff behind, and reach through that impenetrable shield around his heart…
To get him to adore you and truly love you with a committed heart forever, then you should take a look at this special video I put together on the reasons why men run – and the secret reason he will stay for good…
Yours with perfect passion ,
– Carlos Cavallo