Guys are DOGS…?
I'm sitting in my office, sipping tea, and thinking back to when I first started helping women get closer to the men in their lives…
And if there's one question I hear more than most from women I coach, it's this:
"Carlos, what is it with guys and sex? Why are guys such dogs?"
And if I can rephrase that slightly, I think they simply want to know:
"Why do men have the attitude they have about sex? Why is it so casual?"
And: "Why don't guys place the same kind of meaning and weight on the most powerful expression of love and feeling?"
This is a risky topic for me to cover. It's a virtual minefield of places for me to get into trouble…
Woo-hoo! Let's jump right in!
And I'll do my best to not jump on my soapbox here as we go along…
First off, in just about every society on Earth, women actively protect their "virtue," while men seem to be in charge of trying to charm their way past it.
It's a power structure that is as old as time, and as enduring.
I think the answer to this question about why men treat sex the way they do isn't that men are simply "dogs" and have no morals.
Carlos Cavallo, Dating and Attraction Adviser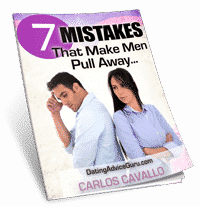 Get Your Free Cheatsheet
The REAL Reason Men Run From Relationships...
How To Know If He's Still Interested...
Is He Afraid To Commit? Find out...
Enter Your Email And Get The 7 Mistakes Women Make That Make Him Pull Away...
(There is a lot of unfortunate moral weight placed on human intimacy – from many different institutions. I'm not saying that you can't have certain standards, but there's far too much guilt and judgment loaded up on our sexual desires…)
The reality is that in every situation where there is a supply and a demand, there is TENSION.
Usually this tension is good, because it creates a dynamic that – when resolved – allows people to get what it is they really want.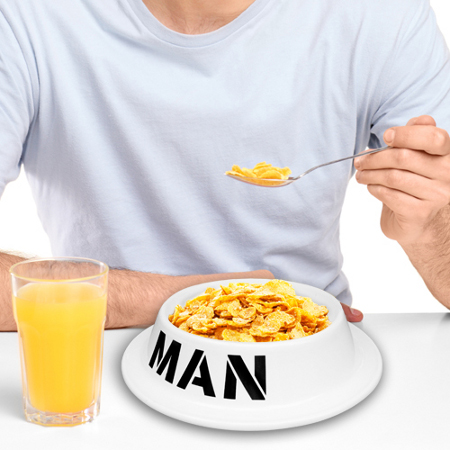 And, in the process, create an emotional DESIRE that makes getting what it is you want much more gratifying and meaningful.
So in the case of the big "S" (I'm calling it that so that I don't get filtered out of your inbox or computer) – we need there to be one side of the equation that is "easy" and the other side to be "difficult" in order to create that tension.
There are scientific reasons for this as well. Going back thousands of years, men were most successful when they could mate with as many women as possible.
If they were a dominant survivor, they were found attractive by women.
But if a woman took a chance on this guy and…he turned out to be some kind of caveman player, she could wind up pregnant, and with no one to support her and her children. So she had to be careful.
She also had to resist his advances until she knew he was good and locked in.
AKA: "In love!"
In fact, scientists have also discovered that the bonding process men and women go through when falling in love is actually a bit of a bio-chemical ADDICTION process.
Sorry to get all scientific on you here, but you have to know that your brain actually releases certain chemicals into your brain when you're sexually and emotionally attracted to someone.
This is why breakups bear an unmistakable resemblance to withdrawal symptoms from drugs. Crazy, huh?
So back to the whole "guys are dogs" thing…
It's not that men are "bad" or "evil" or trying to be jerks just to get into your pants. It's just part of a very natural dynamic of "push-pull" that creates positive attraction between two people.
This is why there's a great deal of sexual confusion and dysfunction among many men today, because they grew up with an unhealthy and media-condemned view of their natural sex drive.
Guilt was installed in their thinking, instead of self-acceptance. And many of these guys turn to unhealthy reliance on pornographic images and other avenues to vent this very normal and healthy energy.
Have you ever hung out with a guy who was very NON-sexual? Where he actually went out of his way to convince you that he wasn't interested in sex at all?
I'll bet that not only did you probably find him suspicious (and you should!) but you also couldn't feel any sexual attraction for him. Even if you wanted to.
For the simple reason that you need his raw masculine desire as a spark of ignition… to start the sexual chemistry.
As much as we would like to think of ourselves as way above animal behavior, the truth is that we are still very closely tied to our basic primal drives.
And don't worry – we'll be tackling this fun subject more over the next few weeks… 😉
If you'd like to know more about what a man is really thinking – from a MAN – so that you can win his heart and his love – FOREVER – then you need to watch this controversial video…
You'll learn the real reasons that a man stays with one woman over another, and how you can avoid the single biggest mistake that scares men away…
I'll be talking to you soon…
– Carlos Cavallo