Have you ever tried figuring out what's going through your man's head - and ended up scratching yours in bewilderment?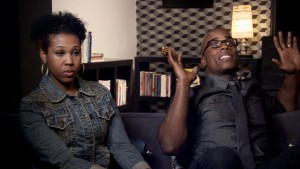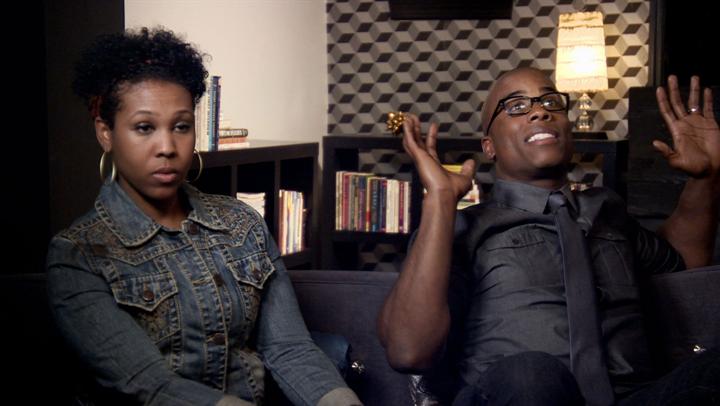 In a lot ways, guys can be just as cryptic as women. There might be a few thoughts in his noggin that he's not entirely sure if he should share with you.
But I think it's important that you should know anyway because it would help smooth over some anxieties that your guy might be having about your relationship.
So, I talked to some of my male friends and clients that I've helped over the years to get their innermost thoughts. Here are some of the most insightful ones to help demystify your guy:
"I don't want to be shallow, but I hope she won't stop taking care of herself after we get married. I mean, I don't expect her to be perfect, but it would be nice if she didn't let herself go."
This was what my friend said about his fiancé. And I agree with him - it's not that we're superficial, it's just that guys are primarily visual creatures.
In the long run, personality and depth are more important to guys, but packaging is a vital part of attraction.
And the thing about most fears is that they're irrational. So you can help ease these worries by simply keeping the habit of maintenance.
As long as he knows you're always on top of basic stuff like looking good, dressing well and being up to scratch on hygiene, that's all the reassurance he needs.
Besides, you need to do that for yourself anyway, so this isn't rocket science at all.
Work with what you've got, and he'll still be crazy about you even when you're both pushing into your golden years!
"Dating can be a drag sometimes. It's like they want to lock down that relationship before it's too late. What happened to having fun?" 
I hate to say it, but some guys turn into commitment-phobes when the pressure to settle down wears them out too much.
And it's not that they don't want a family someday; it's just that a lot of men don't like being rushed into it.
That said, when you're just getting to know each other, it's probably best to pace yourself and ease him into it.
When the time is right, you'll cross that bridge.
Just remember to sneak it in while you're handing him a beer or feeding him his favorite snack.
Subtlety is key – he's more likely to be at ease if you don't pull the block-the-TV-and-give-the-we-have-to-talk-speech maneuver while he's watching the game.
As long as he knows the relationship is a source of fun and freedom for him, he will decide to take things to the next level without the need for tears or ultimatums.
"She's smoking hot…I don't know how a schmuck like me got so lucky. Sometimes I'm worried I'm not making her happy, and this is a girl who clearly has options."
A client of mine has been going out with the hottest girl at his office, and he's worried he's not doing enough for her.
Blame it on classic male machismo. Not only is he constantly pressuring himself to succeed, but he's also keeping this nagging fear under wraps.
Honestly, it can freak a guy out, so he'd rather keep it on the down-low than give away any sign of "weakness".
Do your guy a solid and be vocal of your appreciation of him. Appeal to his inner caveman by complimenting him on the things you love about your man (specifically the stuff he does to make you feel special).
Better yet, tell your friends and family how awesome he is when he's within earshot. He's going to act like it's not a big deal, but he'll feel invincible when he knows he's the Superman to your Lois Lane.
"I feel like a fraud every now and then. I don't know if I could handle it if she dropped me like a hot potato once she knows I'm just every other dude out there."
This is still the same client of mine who's dating the office hottie. He's obviously doing something right if she's with him.
But again, he's suffering from that splinter in every guy's mind, driving him nuts.
You can ease his fears by making a habit of telling him why you liked him in the first place.
Try sending him a random text or email such as, "Hey, I was just thinking about you and your good-looking mug. Can't wait to see you later.
Or if you're feeling a little naughty, tell him, "Great, now I can't concentrate at work. I can't get over how amazing last night was. Well done sir."
Guys always want to be on top of their game, but like any person, he'll feel the occasional twinge of self-doubt. Even if he's playing it cool, your guy will feel great being validated.
Don't take it the wrong way when we don't always tell you what's on our mind.
We're just hardwired to be that way sometimes, but those feelings are there, just beneath that stoic surface.
It's pretty easy to figure out, and you can get started TODAY ---> CLICK HERE if you really want to connect with your guy, find out what makes him tick, and know his exact Connection Style.
Yours, in Perfect Passion,
- Carlos Cavallo