How To Get Back To Dating Game After Being Single
The end of any relationship, whether the break up was mutual or not, will affect your confidence level, self-esteem and dating life. Not to mention your plans for the weekend and what your parents decide to nag you about.
Time will have passed. You'll notice that things seem different in the "singles world" from when you were in your relationship.
You've been too involved with your past relationship. You devoted all your time and energy to your Ex that you forgot all about you  – who you were, what you like and how you can get any guy you set your eyes on.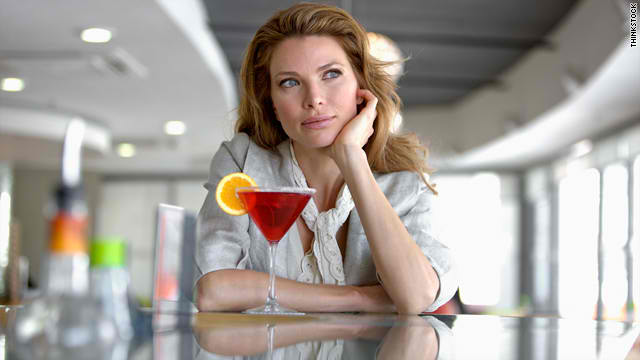 Now, just the thought of going through the whole dating process can be scary and nerve-wracking.
And that's perfectly normal! What would be the biggest tragedy is letting that fear stop you from finding the One for you.
What you need to remember is that, you might not feel confident now but, dating is like riding a bike, eventually you'll remember how it was when you were doing it. And fast…
All you need is to get yourself ready for the experience before you begin dating again. And lose the dread.
Step #1: Face Your Fears
"What if he rejects me?"
"Do I still have 'it'"?
"I'm too old, no one will want me…"
It's only normal to have feelings of rejection. But, once you accept your fears, it'll be easy for you to move forward by overcoming these doubts and start the process of having a new life.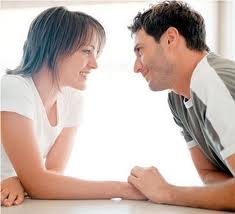 Carlos Cavallo, Dating and Attraction Adviser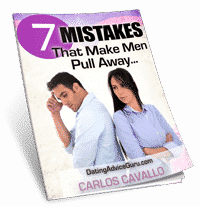 Get Your Free Cheatsheet
The REAL Reason Men Run From Relationships...
How To Know If He's Still Interested...
Is He Afraid To Commit? Find out...
Enter Your Email And Get The 7 Mistakes Women Make That Make Him Pull Away...
Remember, the people that you think are confident and brave still feel the exact same fearful emotions you do.
The difference? They don't let emotions stop them from doing what they have to do.
And neither will you.
Step #2: Have A Make Over
Every season of ANTM (America's Next Top Model), they scout for ordinary girls and transform them into hot, sexy models after a make over.
It's time for you to do the same!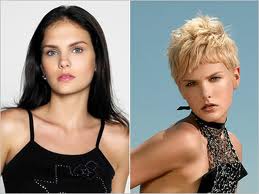 Remember when you had your first date with your long-term boyfriend or ex husband? You took care of your appearance, from your make-up to choice of clothes.
You presented the best appearance you could for him. Years passed by and you stopped caring as much about how you look.
Sounds familiar, right?
Time to go back and be that YOU again – the one who takes care of herself and ALWAYS shows her best side.
Go and visit a salon, ask for an amazing new hairstyle. Spice up your wardrobe and begin your own new transformation.
Be open to new things. You'll be amazed how confident you'll feel after you see yourself transformed into a new YOU.
Step #3: Revive Your Flirting
The downside of a long-term relationship is that, you got so comfortable in the relationship that you've forgotten how to flirt. Not realizing that it was the "reason" – the "spark" – that got you guys together.
Reviving how to flirt just means, remembering how you used to do it.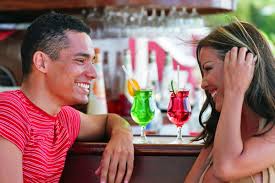 Just send a smile to a guy you like. Say "Hello" to a stranger.
Make eye contact with that guy who's been looking at you.
Do things one at a time. Don't overthink it.
Just take that leap of faith and see how it plays out without any expectations or attachment to the outcome.
And in no time, you'll remember how fun and exciting flirting really is. Men will give you the attention that you want, and you'll realize that you're still a valuable property in the singles market.
Step #4: Forget The Past
Forget the "we" and focus on the "I". Get to know yourself, know what you like to do and what you're looking for. (Just don't get stuck or lost in there…)
The good thing about dating is that, it gives you different experiences that will help you figure out who you are now and who you want to be. And who you want to be with.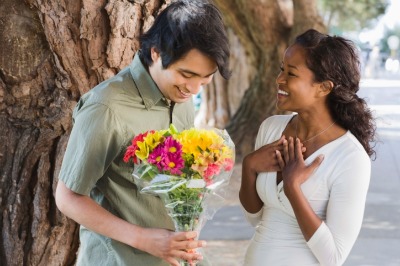 Here's a simple thing you can do to clear some mental – and physical – space: Go through your home and sweep out the reminders.
The pictures, gifts, things that remind you of your past relationship. Pack it up, put it in a box, and stow it somewhere. You don't have to throw it all out, but you need a break from the constant reminders of what was.
Oh, and don't be that woman who talks about past relationships during a date.
Remember that you're there to get to know each other. Be here, in the present.
Whatever your past situation was, that was way back. Move on. Life passes by quickly, so make the most out of it.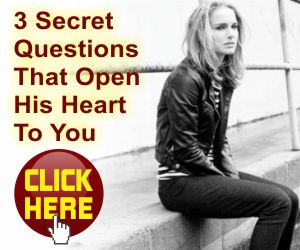 My favorite saying comes to mind: "Life is a great adventure, or nothing at all."
Get out there! Have amazing experiences – and the adventure of a lifetime.
If you want to learn how to be irresistibly desirable to him, go watch this presentation… 
Yours In Perfect Passion…
– Carlos Cavallo