How To NOT Scare Off Men If You Are A Successful Woman
You're an accomplished woman, powerful, a leader at your work place. You're financially independent, used to taking control at all times, and always manage to do things your way.
You have it all …except love.
You're like Julia Roberts in the movie Notting Hill where she said these lines to Hugh Grant: "I'm also just a girl, standing in front of a boy, asking him to love her."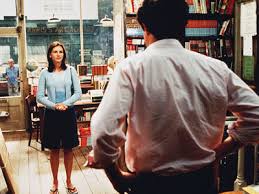 You date… Meet different men.
But no one seemed to go after you or would want to commit to you.
You wonder, "Am I doing something wrong?"
Here are some tips on how NOT to scare off men…
How To NOT Scare Him Off – Tip #1: Don't try to manage him.
Men want to feel respected for a man that he is. He wants to be admired, not smothered.
Let him do things for you. Don't try to control him.
Try to let go and see where everything goes.
Jump – and the net will appear…
Remember, for him to commit to you he needs to feel a connection to you. He's not one of your employees that needs instruction.
Carlos Cavallo, Dating and Attraction Adviser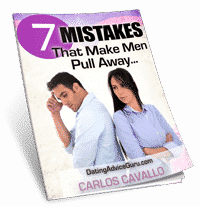 Get Your Free Cheatsheet
The REAL Reason Men Run From Relationships...
How To Know If He's Still Interested...
Is He Afraid To Commit? Find out...
Enter Your Email And Get The 7 Mistakes Women Make That Make Him Pull Away...
How To NOT Scare Him Off – Tip #2:  Don't show masculinity.
Men are not intimidated by your strength – he just wants you to appreciate HIS.
Just because he didn't call you back or didn't commit, it doesn't mean he's threatened by you.
It has more to do with how you exude femininity – or the lack of it.
You may be the big-shot lady at the work place. And you're used to displaying a masculine role.
When it comes to dating, you need to let go of that and let him please you. Make him feel you acknowledge the things he's doing for you, because he needs to know he's appreciated.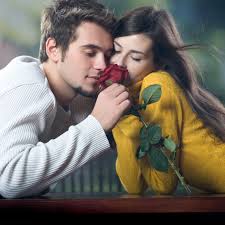 How To NOT Scare Him Off – Tip # 3: Don't do too much.
Yes, you know how to get things done. You're a confident woman and you can do just about anything.
But you need to ease back on this a bit when you are with your man.
Let go of your take-charge attitude and let him run the show.
Besides, after a day of stress at work, don't you want to feel comforted and loved?
Let HIM decide. Give up control when you are with him.
Let things happen and allow him to romance you and please you. You know who you are already.
There is no need for you to prove how successful or how in control you are with him.
Remember, that when you're with your man, you're there to explore the opportunity of having a guy that will love you and that can stay with you forever. Your guy is not "work" nor is he a "project".
So, have fun. Enjoy. And let things unfold as they will.
When you let go of your instinctive desire to control all aspects of your life, you will feel free and relax.
And when you are at this state, your man will see you as someone who he can be comfortable with and who he can spend the rest of his life with.
You know you're a special woman… Now let him see that woman!