Make This Mental Shift to Create Powerful Attraction
When was the last time you had a perfect day? Think about all the events that happened and the conditions that were met to create this ideal state.
Maybe the stoplights were green all the way to the office, making you half an hour early for work.
Or perhaps you got an email from a friend you haven't talked to in a while.
Or maybe your barista got your morning coffee just right, setting the tone for the rest of the day.
When you consider all the factors that made everything just "click into place", what do they have in common? Well, all of these ideal events or instances are fleeting at best.
They won't happen all the time, so basing your perfect day on them guarantees disappointment when things aren't just right.
"But what does this have to do with dating guys?" you might ask me.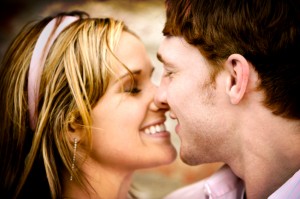 Here's the thing – some people also have a similar way of thinking when it comes to being in a relationship.
I've talked to plenty of women who think that a perfect date is based on certain conditions. Moreover, their idea of the perfect guy is someone who needs to live up 100% to an imaginary person in their heads.
Carlos Cavallo, Dating and Attraction Adviser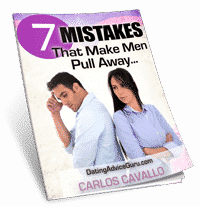 Get Your Free Cheatsheet
The REAL Reason Men Run From Relationships...
How To Know If He's Still Interested...
Is He Afraid To Commit? Find out...
Enter Your Email And Get The 7 Mistakes Women Make That Make Him Pull Away...
If you need everything to be perfect just to be happy, it can make you too rigid to date anyone outside your comfort zone.
Shutting out people and opportunities is not a healthy attitude to have.
Having an ideal outcome in other areas of your life can be a good thing, like working on your career. But dating a guy is not about the outcome, but rather the experience of growing with another person.
So if you're too focused on having a relationship to meet a certain set of conditions to make your life "perfect", then you're sucking the fun out of dating.
Meeting a guy shouldn't be part of some Life Fulfillment Checklist; you're better off taking a man for who he is.
He's not just filling some role in the movie of your life to make it complete.
If you act this way towards men, it will screw up your dating life in a few ways:
Being too rigid with the type of men you want to date robs you of the chance to meet other guys who might be a great match for you.
Working towards "being in a relationship" creates a certain kind of desperation since you'll do everything you can to make sure things work out, even at your own expense.
For instance, going out of your way for the "sake of the relationship" will screw up your other priorities in life and make you put everything else on hold for him.
Men will sense this needy behavior, and it hurts their perception of you. They'd rather go out with someone who isn't afraid to turn them down when she has to take care of her other needs.
Being with a guy should enrich your life, and not fill a void or be part of a "perfect life agenda".
Stop thinking too far ahead into the future and live in the present instead.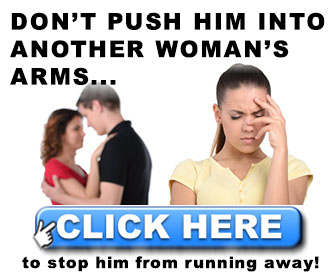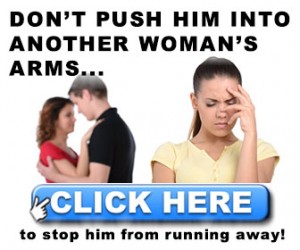 Learn to go with the flow of a date, even if it doesn't necessarily take a page from your fantasy scenario. If it does work out with a certain guy, then seize the moment and enjoy the experience.
If it doesn't work out, then learn from it and move on.
Either way, what matters is that you opened yourself up to the opportunity instead of avoiding it out of some need for things to be always perfect.
And when you relax into the present, it makes you fun, vibrant and totally engaged in the moment. A guy couldn't be happier with a girl like that.
Yours, in Perfect Passion,
– Carlos Cavallo