There's a recent article for wives on how they can make their husbands happier, and it looks like a LOT of folks have something to say about it.
I don't know what's your take on this article, but one thing's for sure: it's a polarizing piece that's drawn plenty of reactions from the opposite ends of the spectrum.
I'm sure you'll have plenty to say after you've gone through the article.
Do you think it's too biased against women and doesn't hold men accountable for their part in a relationship?
Or do you agree that women need to be more aware of the potential mistakes they could be making?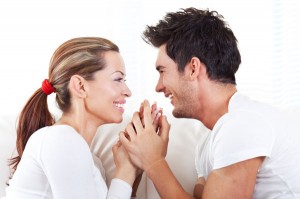 As for me, I think BOTH people in a relationship can make use of the author's advice (she did mention that men can also apply it too).
However, the way the article was written (how wives are "destroying" their husbands and "killing" their marriages) might have come across as a bit harsh for some people.
That's probably where the flak is coming from; these folks feel that there's too much focus on women (and in turn, blaming them).
Building a Two-Way Street
Since a relationship involves TWO people, I think BOTH of them are equally responsible for its health. If only one of you is working to make things better, the other person needs to get in the act as well.
With that, I do agree with the article when it says that you should get your feelings out in the open. It's pretty much useless to pretend you're not upset, which only prolongs the inevitable.
But let me throw in a little provision: when you do vent to your partner, make sure you aim your frustration at the situation, and NOT attack him.
In the heat of the moment, it's easy to lash out at others. Arguments escalate mostly because of harsh words and negative labels thrown at others.
It's best to stay on point, attack the issue, avoid hurling accusations and suggest what you can both do to resolve the disagreement.
Find Your "Safety Valve"
Here's the other thing that occurred to me after reading the article – any relationship needs a sense of balance.
Without a good mix of "me" and "we" time, something's bound to give.
Just imagine having a job that you really liked, but had to do it seven days a week without any days off. As much as you're having fun, you can't avoid feeling worn out after a while.
Pretty soon, your exhaustion is going to exceed your patience, and you'll end up getting jaded about your dream job.
So in a relationship, you'll have to set aside enough time to do the stuff you want. Once you can do that, you'll be recharged and keep your enthusiasm for your partner intact.
Being the perfect partner is impossible, and no one should expect you to be. I think that as long as you make the habit of keeping your relationship in good condition, it should be more than enough to keep that connection going.
As it happens, there is a way to know your partner better by learning his Connection Style.
I've put together a new course to help you with that; women all over have already made a drastic improvement in their relationships with this easy-to-learn skill.
CLICK HERE - to find out how you can be even closer to your partner.
Yours, in Perfect Passion,
- Carlos Cavallo