Winning Your Ex Back With … Fear?
DATING QUESTION FROM A READER:
Thank you so much for making The Secret Password To His Heart…
I was dating a guy whom I loved and cared about a lot, but at the same time couldn't connect to him anymore.
We both noticed that I had changed and I realized we weren't on the same page anymore.
How do I connect with my ex who believes that I just "don't get it" (i.e. men and him in general)?
I feel so powerless when I'm with him and I'm finding it hard to keep my emotions together. I feel that I realized and know how great he is and that I'm scared to lose him but I'm not sure he feels that anymore or even realizes it anymore.
How do I put the fear in him and make him feel that being with me is a lot better than being single?
Please help…
Thanks, Sandy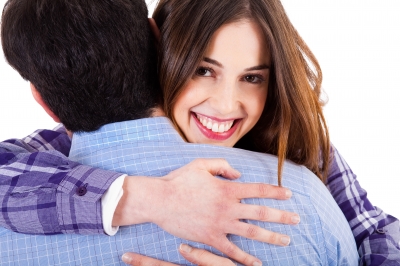 ______________________
Carlos Cavallo Answers:
Well, Sandy – let's start out with your last question in your email…
Carlos Cavallo, Dating and Attraction Adviser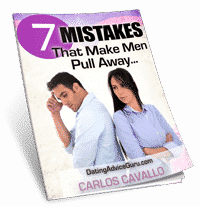 Get Your Free Cheatsheet
The REAL Reason Men Run From Relationships...
How To Know If He's Still Interested...
Is He Afraid To Commit? Find out...
Enter Your Email And Get The 7 Mistakes Women Make That Make Him Pull Away...
"How do I put the fear in him and make him feel that being with me is a lot better than being single."
That's probably not the BEST focus to make him recognize your worth. We don't want to focus on the fear factor in our relationships.
HOWEVER – all relationships do require something called CONSEQUENCE in them.
It's the same thing we teach kids, right?
If you do this "bad thing," there is a consequence. Usually something you don't like.
If you do this "good thing," then there is another consequence. Usually something good – for you and for the relationship.
And there does need to be a sense that there is an ULTIMATE consequence in the relationship.
Now this one is pretty controversial, so be sure you're sitting down when you read this…
Every healthy relationship does have a mutual understanding in it – that if you cross the line or go too far, your relationship could come to an end.
This is absolutely necessary for all relationships to maintain RESPECT. For you and for him.
Look the reality is that human nature is setup to take advantage of people that take too much crap from us. We can't help it!
I've seen perfectly good people (including myself!) do this time and time again.
When someone makes it clear that they will let you walk all over them like a rug, we TELL ourselves we won't do that, but we almost always do. (Pssst… yes! Even YOU do!)
This is why the myth of 'unconditional love' – while very romantic and theoretically very 'nice' – is an absolute relationship KILLER with men.
It's unrealistic and it destroys the feeling of attraction and desire.
Because men are basically grown up little boys with a need to stir up some trouble now and again. And if they don't have boundaries, they WILL get into trouble.
So back to your situation…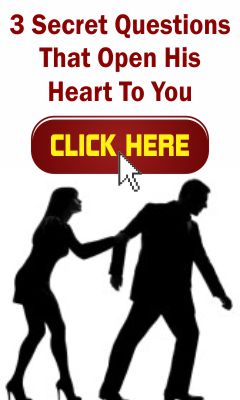 Yeah, there does need to be a little "fear of losing you" in there, but you can't focus on it that way.
You have to create a relationship where there's goodwill, fun, and love that makes it ADDICTING for him to be in the relationship.
And that way, when he's not around you he's going through withdrawal… desperate to be back in your arms again.
Something I teach you how to do in the Forever Yours – The Secret Password To His Heart program.
And it's healthy – because it's a win-win. You both have that ache to be near each other. It's a pull together instead of a "Meh… whatever."
So right now, if your ex feels that you don't "get him" – and you feel the same way…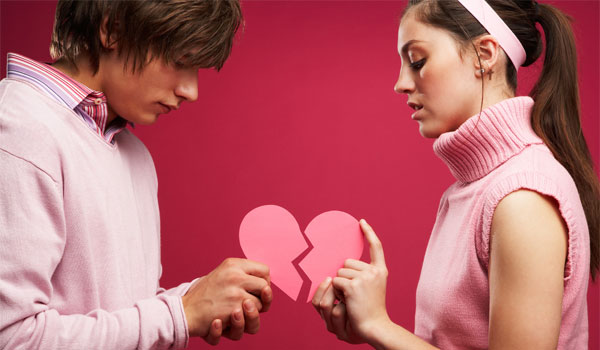 AND you feel it's a change with YOU…
You've really got only two choices:
1) Figure out why you're unable to connect with him now. What's different?
The reality is that we really don't "change" all that much.
We want to believe we do, but we are pretty consistent. This is usually a good thing, as it lends stability to your life and your world.
Sometimes it's bad – like when we are held back by bad habits. And there are ways to change those habits without having to change your whole identity.
I'm not going to get all Tony Robbins on you here, but that's the fact.
So when you say that you changed, I'm guessing that you might have either been putting on a bit of an 'act' at the start and just went back to being YOU…
OR
HE dropped his 'act' that he put on for you – or became someone that you found difficult to relate to.
His "act" was dropped. It just looks like you changed, but something might have changed with him, too.
Give him some space.
Push HIM back for a while so that you can A) collect your emotional control, and B) get some healthy perspective. This is time that will also give him the ability to see what he DOES have with you.
And you'll probably want to revisit and finish up the Forever Yours program – where you'll get even more understanding about how to really REACH him and open his heart. Specifically – review the "Man Map – Inside a Man's Mind" section where I explain how men think, and how to show him you really GET him.
2) Then you might want to consider that you're possibly holding on to something that *maybe* you should let go.
I don't like to put it out there, but it's always a possibility, right?
If he's lost respect for you – and it's gone on for a while, you could be fighting an uphill battle that isn't worth fighting.
Sometimes it's much healthier and easier for you to move on to start another relationship with the right foundation of love, respect, and solid communication that creates the romance of a lifetime.
Until then, focus on completing the Forever Yours program… give hi m a bit of space to show him you aren't going to be run over or taken for granted.
You're on the right path right now, and you're experiencing an awakening in your ability to create the kind of relationship you want in your life.
To be able to reach through that armor around his heart, connect with him on a deep level – and get him to adore you the way you deserve.
Yours In Perfect Passion…
– Carlos Cavallo