How to talk to men
Knowing how to talk to a guy can go one of two ways: a lady who draws men into her magical aura… and an annoying girl who scares them away.
But the truth is you don't really need to know how to talk to a guy only to impress ONE guy. Really, making a guy like you isn't just about impressing just one single guy.
After all, every guy likes a girl who is popular, fun and desired by ALL guys because men like to brag. And when they have the girl that every men desired to have, it makes them popular, it flatters them.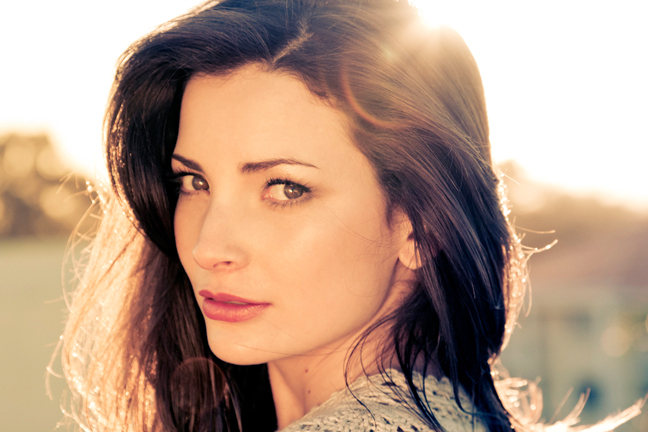 So your goal is: Be the girl that every guy dreams to have. Learn how to talk to a guy and make him like you and you'll see a huge difference.
When you are talking to a guy bring out your charm by smiling more often, Laugh at his jokes and bring that sparkle in your eyes.
After all, when you're happy, it shows.
And no guy can resist a girl with a beautiful laugh. It's infectious and endearing…
Learn to be the Lady, and the guys will love to become your knight in shining armor. Women love well-mannered men – and men love women who are modest and graceful.
Now, there's a big difference between being a shy timid girl and a girl who's "modest." Because being shy is like being fearful of engaging and being rejected.
Guys love modest, graceful girls. So be that one.
A woman's touch can be meaningful in different ways, as well. We can communicate or show our affection by just one touch.
Carlos Cavallo, Dating and Attraction Adviser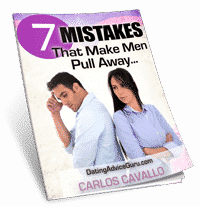 Get Your Free Cheatsheet
The REAL Reason Men Run From Relationships...
How To Know If He's Still Interested...
Is He Afraid To Commit? Find out...
Enter Your Email And Get The 7 Mistakes Women Make That Make Him Pull Away...
Men crave the gentle, tender touch of a girl. Guys show more interest and flirt more with a girl who touches them in the middle of a conversation, and that's a method for catching and keeping his attention.
Occasionally, touch his forearm or place your palm on the edge of his shoulder, or any other place that would be appropriate for casual touches, and you'll see how his interest in you will explode.
Avoid using profanity words in talking to a guy. Girls who use foul language most of the time are a big turn off for most guys.
So try to avoid using bad language in conversation. Also, don't speak ill or negatively about people around you, or that you know.
Even if he gets a bit sarcastic and negative, you have to stick to a positive attitude. It's ten times more magnetic.
Be mysterious. Guys find mysterious girls a bit frustrating, but this is actually a GOOD thing.
This is the kind of frustration that gets him engaged in chasing you. And the truth is that he can't help falling in love with a woman who challenges him.
You don't need to tell a guy everything you feel or think. If you're looking lost in your own head for a minute, or if he catches you smiling to yourself and asks you about it, you can just tell him it's "nothing big," with a playful smirk.
Don't reveal everything that goes on in your mind or you'll just become boring to a man. (Just don't do this too much to your boyfriend. He'll think you're hiding something…)
Be playful and gently teasing at times when talking to a guy. You can tease him, nudge him on the shoulder, joke with him, or all of the above.
Guys like a girl who is sweet, cute and nice, but it can get pretty darn boring after awhile. Show him your naughty side too.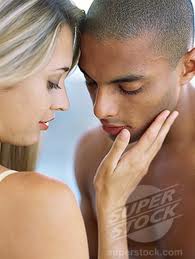 This "duality," by the way, will also increase that "mystery" factor quite a bit.
And it goes without saying, be polite when talking to men. This is one of the qualities of a good natured girl that all guys want.
It's endlessly frustrating to see how many women will treat a man rudely without realizing this is how it appears to him. If you watch television or go to movies, you'll see that the new norm for communication is to put men down or insult them, and this is not what you want to do in real life.
If you want to know how to talk to a guy, just keep this in mind: Men are attracted to – and marry – women that they feel positively drawn to.
And that means that he has to be drawn to you like a cool drink of water, not a bitter slice of lemon.
Just learn to be a genuinely nice person and it'll only make him want you more. Be fun and outgoing and have that pleasant manner – but never let men take you for granted.
You don't chastise him – you simply remove your presence from him and let that be the punishment due.
Your value and availability is the strongest lure you can have – and every woman needs to be able to leverage it to attract the man you desire…
Yours In Perfect Passion…
– Carlos Cavallo
Just go here and watch this short video, and discover the 3 questions that make any man open his heart, adore you the way you deserve, and make him yours forever…