The 3 most POWERFUL WAYS to be attractive immediately
Being the quality woman that men love boils down to your thoughts and actions.
Everything that goes through your mind and what you do every day are the best way to tell men what kind of girl you are.
Here are a few ways to be at your most attractive:
Attraction Tip #1: You Are What You Think
Now, you've probably come across people saying that the universe hears your thoughts and makes it your reality.
Personally, I'm a kind of guy who believes that your thoughts don't necessarily feed into an unseen force. What I do like to think is that a person's thoughts dictate her actions.
I mean, if you focus on looking at the world in a certain way, then everything you do will make that that personal reality happen.
In the same way, self-defeating thoughts like "All the good men are gone", "Men are allergic to commitment" or "I'm not cool/pretty/skinny/rich/awesome enough" are examples of thought patterns that determine your attitude and dating success.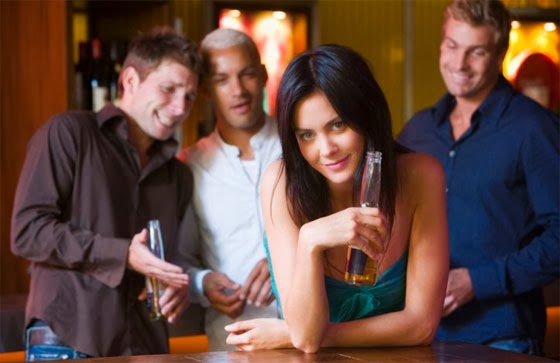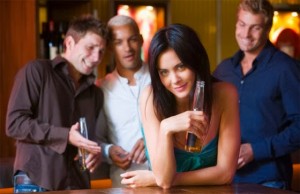 Remember, the attitude you have about yourself – and towards life – is like an invisible sign telling other folks how to treat you as well.
Attraction Tip #2: Act Out Of Authenticity
Here's what I've learned in my dating experiences – you'll get as good as you give.
For instance, a guy can tell if a girl is trying to get something out of him, like a relationship for the sake of having one, or a forced sense of intimacy.
Carlos Cavallo, Dating and Attraction Adviser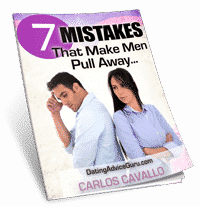 Get Your Free Cheatsheet
The REAL Reason Men Run From Relationships...
How To Know If He's Still Interested...
Is He Afraid To Commit? Find out...
Enter Your Email And Get The 7 Mistakes Women Make That Make Him Pull Away...
Chances are, he'll hang on for the ride and get something out of it as well, like another notch on his bedpost.
So, manipulation works both ways. If you want to avoid this situation, you need to attract a guy without any sneaky tactics, like:
Spilling your soul on the first date so he'll feel closer to you (he'll only feel weird).
Sleeping with him before he's earned it so that he'll be your boyfriend (you might end up as his "Sunday night sushi" instead).
Self-respecting behavior, on the other hand, naturally attracts the quality guys in your life. To give you an idea of what this means, don't make the relationship your one and only goal in life.
When you treat it as one part of the bigger picture instead, then you'll go into a relationship without the needy tendencies. Keep living your life and don't put it on hold for any guy.
Attraction Tip #3: In The World of Dating, Femininity is King (or Queen)
Guys like to hang out with other guys to fulfill their caveman needs, like getting wasted, chewing the fat and basically acting like teenagers again.
They need the freedom to explore their masculinity, which is what their male relationships are for.
And that's the beauty of being the woman in his life. You don't have to act like one of his guy pals just to please him.
It's your feminine traits that turn him on, not because you don't "throw like a girl" or can match his sports trivia. Those are great qualities to have – as a FRIEND, not as a romantic partner.
If you want real chemistry, it's your "girliness" that will get him. I don't mean being like a helpless damsel in distress or giggling and acting demure 24/7.
What I'm saying is that the contrast between his masculine traits and your feminine side is the very thing he's after.
Here are some feminine qualities that don't require you to overdo it:
Be the girl who he can share his innermost thoughts with – like what he wants to be 5 years from now or what really scares him in life.
Be supportive of the things that are important to him – this is the guy equivalent of "chick crack", which is VALIDATION and RESPECT.
Being feminine is linked to emotional intelligence – be that person who can make him feel safe to explore his feelings and educate him on what love means.
So in other words, the biggest factors to make a guy fall for you is being a positive person, acting without manipulation and embracing your softer, feminine side.
Once you work these habits into your everyday dealings with guys, it won't be long until at least a handful of them will come knocking on your door. It all starts by going here.
Yours, in Perfect Passion,
– Carlos Cavallo