The QUICKEST way to feel better after getting turned down
So maybe he said it wasn't working out, or wanted to be "just friends." Whatever the case is, nothing sucks as much as getting the thumbs down from a guy.
Right now, your self-confidence probably feels like it's been reduced to rubble.
But take heart knowing that you can pick up the pieces and start over.
That sickening sensation in your gut will go away soon enough, but here's how to get there faster:
Accept The Loss
It's human nature to deny reality even when it's staring us in the face.
The best thing to do is NOT prolong the inevitable and let those feelings of loss hit you.
Give yourself a couple of weeks to experience every negative emotion that came up after the fact.
Otherwise, bottling it up and depriving yourself of an outlet will just
delay

 the healing process.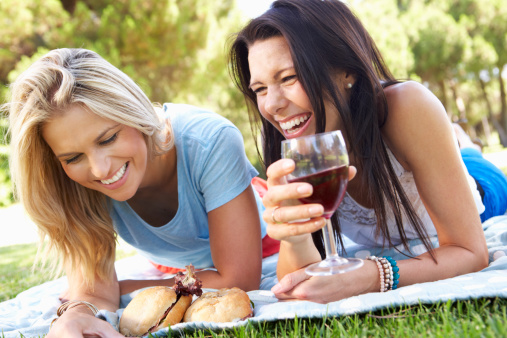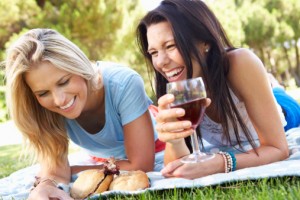 Do something constructive to work off those pent-up emotions. Stay over at a friend's place and talk to her, get introspective (like writing in your blog or diary), work out (or something equally physical), or express yourself artistically (like painting or singing).
We all have our inclinations – find what you're most comfortable with and use it as a way to process your feelings.
Carlos Cavallo, Dating and Attraction Adviser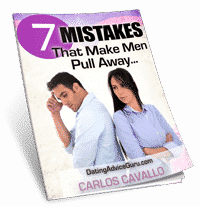 Get Your Free Cheatsheet
The REAL Reason Men Run From Relationships...
How To Know If He's Still Interested...
Is He Afraid To Commit? Find out...
Enter Your Email And Get The 7 Mistakes Women Make That Make Him Pull Away...
Don't Try to Persuade Him
Guys are like puppies in a lot of ways; the more aggressively you pursue them, the more they'll back off and feel cornered.
Sending him angry texts or emails, or trying to tell him that you're "the one for him" is counterproductive. The longer you do this, the more bitter you'll get and push him away further.
If you want him to respect you and not burn any bridges, keep it classy.
Besides, being attracted to someone isn't really a conscious choice. So it's pretty much pointless to try and make the case that he should pursue you.
As hurt as you are, the best strategy is to not let him "see you bleed."
The better you handle things, the more reason he'll regret letting you go in the first place.
Assume He's No Longer Interested
This might seem like a pessimistic outlook, but you're actually doing yourself a favor.
It helps to think of yourself as a businesswoman who simply had a deal that went bad.
Why sit around and mope until the cows come home?
Once you've given yourself time to sulk for a bit, you'll realize that there are other prospects on the horizon.
And the more you focus on those future opportunities, the quicker you can put that "bad deal" behind you. But that doesn't mean you should hook up with the next guy you meet.
Play it cool and give yourself time to focus on the other areas of your life first. There are two advantages to doing this:
By working on your career, hobbies and relationships with other people, you're setting yourself up to be a happier, well-adjusted woman who's neither needy nor desperate.
More importantly, you're reminding yourself that your happiness doesn't depend on one person. Not putting all your eggs into that one basket means your world won't fall apart if he's not into you. The irony is that this attitude will help you get a high-quality guy!
What If He Comes Back?
If he does change his mind, let him know (in a subtle way) that you can meet up with him at a time that's convenient for you.
Give him a couple of options to meet (so you don't sound pushy or cold) and let him choose. By starting over as a casual acquaintance, you'll keep him on his best behavior.
He'll think, "What's the deal with her? I thought she was into me. I'll change her mind."
Remember, the most successful women in dating don't need a guy to validate who they are. They're perfectly happy doing their thing and not in a rush to get into a relationship.
They'll only take that leap when the time is right – and not because they feel pressured to do so.
If you're not sure when's the right time, you should try learning his Connection Style first. It's the best way to know what makes him tick and figure out if you should jump into a relationship with him.
To learn more about it==> CLICK HERE.
Yours, in Perfect Passion,
– Carlos Cavallo