When He Turns Into Jekyll & Hyde
QUESTION FROM A READER:
I was with my boyfriend for exactly a year. He moved out in October. I lost my job on a Friday and we spent every Friday at his parents for pizza night. He has his boys every other weekend. This weekend we had the kids.
We all were having a great time. I admit I was drinking a little too much. Everyone left the room except his mother and I, she looks at me and says "you are not good enough for my son." Needless to say I was devastated and confused and hurt. I went on vacation with them about 3 times.
I walked away from her, crying, and went out side to find my man. I tell him what his mother just said to me. He asked me what happened I told him and he walked away from me.
I was left sitting there, alone. So walked away, called my father to pick me up. The next morning, I went back to his parents house, because he and the kids stayed there.
He came outside wrapped his arms around me kissed my forehead.
We talked and he said that him and the kids are staying at his parents for the weekend. This just hurts. He walked back in the house and I came back to the door asked him to please come outside. Now the person who came out that was not my boyfriend, it was his evil twin.
He said WHAT?? I said "you are breaking my heart". And he replies "I don't give a f**k if I'm breaking your heart". I felt like he punched me!
He is not like this. I have known him for 25 years. Now his parents hate me and his kids won't talk to me. We stopped talking from January until Memorial Day.
Carlos Cavallo, Dating and Attraction Adviser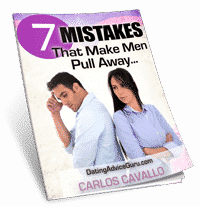 Get Your Free Cheatsheet
The REAL Reason Men Run From Relationships...
How To Know If He's Still Interested...
Is He Afraid To Commit? Find out...
Enter Your Email And Get The 7 Mistakes Women Make That Make Him Pull Away...
We have had a pretty good friendship. We did talk from October until January but he was hot and cold with me. He won't tell his parents that we are talking because he says there will be repercussions.
And he's 38 years old.
He tells me his ex wife won't let the kids talk to me and he needs to follow her rules because she's in control.
I really think his parents influenced him into leaving. He came to get his stuff and his father would not leave his side because he knew he would cave and not leave me. His face said I love you and I want to day. I can read his face and the tone of his voice.
He wanted his space and I did not give it to him. The end of January we were arguing horribly, just trying to hurt each other. Then it came down to no contact.
What should I do?
He can talk to his parents and change their minds. But he just seems to afraid to go up against his parents and his ex wife. Basically he is letting others control him. I was and still am very good to him. I treated him like a king because to me he is.
I had never been so happy in my life being with him and he felt the same. He came up with every reason for leaving that he could. It was always different.
I don't know if I can get him back to adoring me where he will talk to his parents and ex wife about me. I have forgiven them and have no hard feelings against them. I know if I can do this it just might a little harder.
He still has that look in his eyes when he looks at me and that tone in voice too. There is still feelings there for me.
______________________
CARLOS CAVALLO ANSWERS:
Hold on to your seat, folks… this is going to be bumpy!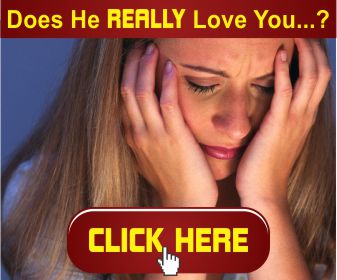 I'll be honest, D, I think you should reconsider if you WANT this man to adore you.
He's a classic, textbook … pussy.
Sorry, but it's true. He's a whipped pup that will roll over and cave for his EX????
Can you imagine the life you would have with him when you did win him over?
You'd always feel like you were walking on thin ice. Sure, there's love in there, but at what cost?
And his non-approving, hating parents, too. What a combination…!
Just imagine what that venomous ex-wife/mom will do to poison those kids against you later. Given their history, it's only a matter of time.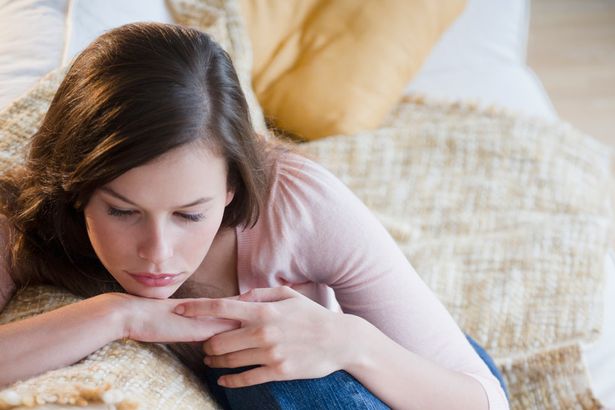 Look, I know we advisers are SUPPOSED to stay neutral and feed you a line of crap about how everyone has love in them, yadda yadda yadda. Try to work on it… blah blah blah.
But I'm going to be honest with you right here and now. This sounds like a situation where you need to pack your sh*t and git, as my pappy used to say. (Actually, he never said that, but it's TOTALLY appropriate here.)
Every woman that comes here for advice gets my love and compassion. And this is my love for you – get yourself a healthy man who's WORTH making yours forever.
In this situation, I just don't see anything that makes it worth it for you.
You've already forgiven them, which tells me you have a heart.
You deserve better! You deserve a situation that will help you bring out the best in you, not constantly douse fires of transgression with your compassionate nature.
Am I being too harsh? I don't mean to be. I only want to tell you what most would be afraid to say.
I've seen situations like this sour a woman, and I won't have that happen to you.
You can try sitting him down and talking to him, but I advise you to be very skeptical of the outcome. He's got all the forces against him – and against you.
Why not find a man who is heading in the same direction you are?
Yours in Perfect Passion
– Carlos Cavallo