5 Signs – How To Know When He's Playing Games
How Do You Know When A Man Is Playing Mind Games With You?
Watch for these 5 Signs…
Ever wonder if your man is just toying with your feelings?
Ever wonder if he's playing you for the fool?
Well, I've got something shocking to show you about men and their mind games… but first I want to explain some of the top "game playing" maneuvers guys pull on you – and what's REALLY going on behind the scenes.
But first, let me share my Head Games Rule with you…

HEAD GAMES RULE: Play The Game To Win-WIN!
What I mean by that is that you can't get caught up thinking this is some kind of one-on-one game of wits, where you want to come out on top. You have to set the priority to win for BOTH of you. It's not just about you – it's about your feelings for each other for the long run.
And if you only play to your own victory, you'll be ignoring the partnership you're trying to create.
Okay, let's get to the signs…
Starting with:
IS HE PLAYING GAMES? – SIGN 1: It's Ghost Time…
This is when he's ghosting you in the middle of texting…
You got a little frisky, and maybe you sent him a text or two to start the fires before you see him later.
Carlos Cavallo, Dating and Attraction Adviser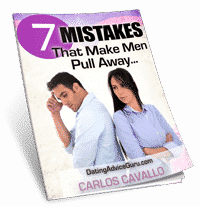 Get Your Free Cheatsheet
The REAL Reason Men Run From Relationships...
How To Know If He's Still Interested...
Is He Afraid To Commit? Find out...
Enter Your Email And Get The 7 Mistakes Women Make That Make Him Pull Away...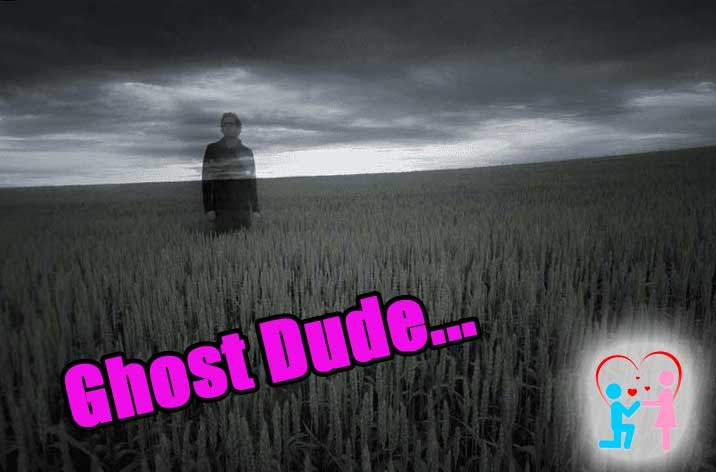 Maybe he responds, maybe he doesn't. But either way, you always feel like you're rolling the dice on whether or not you'll feel connected after the interaction. Or just disappointed.
What you should NOT do:
First off, don't panic.
No, really, chill the $#&% out. This guy is not suddenly dating your best friend or anything. What's likely is that he's just busy and "not in the mood" to play.
What you

should

do:
So if he does appear to be deliberately ghosting you, if you detect this pattern of this behavior there's really only 2 options:
He just doesn't like texting that much.
NOTE: 90% of guys love texting … up until you sleep together the first time. After that, texting goes back to being a nuisance to us. Texting will always be more of a communication tool for women. Guys typically only use texting to work out logistics and send information.
He's bored and just isn't into it.
You should just give him a day or two of silence and you'll see his attitude turn around. If he doesn't text or reach out to you more than a few days later, you should write this guy off and move on.
If his behavior is continually uneven, you should check this next Mind Game sign in the list…
THIS HAS TO BE A MIND GAME – SIGN 2: He's Your Personal Roller Coaster…
Sometimes he calls, sometimes he doesn't. Sometimes he's eager and excited, other times not so much.
Last night he was sweet and loving, and today he's weird and kinda distant.
He's hot and cold, back and forth… and you feel like you're being whipped around in your own personal Love Roller Coaster the whole time.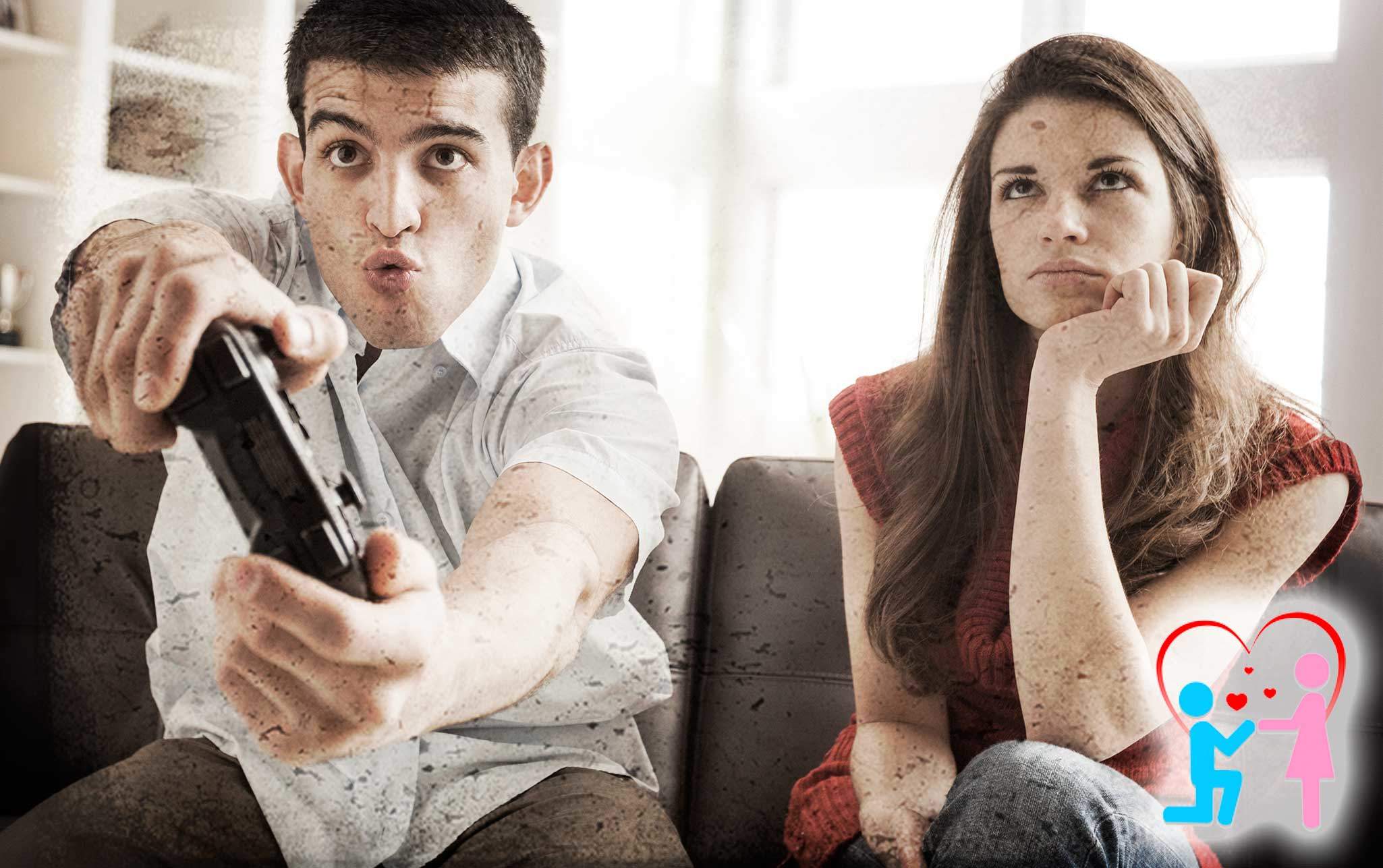 This ride only creates one thing: Anxiety.
And that anxiety will push you to do things you wouldn't normally do. You might even panic now and again that you're "losing him."
What you should NOT do:
Don't Panic!
It's tempting to let the situation spiral out of control, but you have to stay grounded and calm. When a guy acts erratically, it's a sign that he's dealing with his own emotions.
What you

should

do:
Give him some time and space to sort things out. As long as you didn't just sleep with him on the first date (you didn't, did you?) you should be fine.
But if he continually plays the come-closer/go-away game with you, it's time to move on. This kind of uncertain dynamic will drive you crazy over time.
OH, and if you DID sleep with him on the first date, stop doing that! You're welcome to enjoy sex the way men do. But when you give it up too quickly and easily, a man will lose all desire for the chase.
HE'S MESSING WITH MY MIND! – SIGN 3: Pack Your Bags – We're Going Guilt Trippin…
One of the worst ways a guy WILL play with your head is the guilt trip. (And – to be fair – women do this one quite a bit, too.)
When he's playing you like this, he'll play with your sense of fairness and your values to manipulate. Women are especially susceptible to manipulation when it comes to how she's viewed by others.
What you should NOT do:
DON'T give in!
Don't relent just because you're afraid of "what other people might think" of you. That's part of the power of this technique to coerce.
What you

should

do:
Even though a guilt trip SEEMS personal, it rarely is. It's only purpose is to get you to do something the other person wants.
You need to stand your ground. It's going to be tough, especially if you have a habit of giving in to him.
REMEMBER: Guilt trips frequently induce not only strong feelings of guilt, but equally strong feelings of resentment toward the manipulator.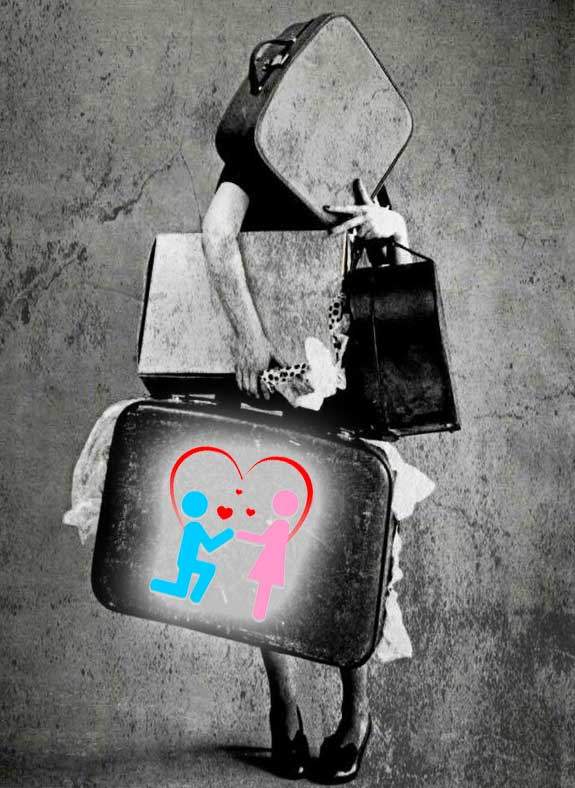 If you give in, you're going to be poisoning your relationship. That should be incentive enough for you to not give in to his guilt trips.
Instead, use these 4 steps for any Guilt Tripper that tries to play you:
Tell him that you do understand how important it is for him that you do what he's trying to guilt you into doing…
Explain that his using a guilt trip to make you do it makes you feel resentful, even if you do end up complying…
Tell him you're concerned that piling up these resentments will make you feel more distant from him – and that is not something either of you want…
Ask him to instead express his wishes directly, to

own

the request himself instead of trying to activate your conscience – and to respect your decisions when you make them…
IS HE MESSING WITH ME? – SIGN 4: Mr. Flirty With The Periscope Eyes…
Guys are going to look at other women. It's a fact of life that women have to have the security to deal with. Some women are just going to put their "assets" out there in a way that makes it hard for any man – or woman – to resist.
However – he does have some control over when and how he does his "remote viewing." If you notice his eye wandering, and he doesn't even try to be sly about it, he's not being conscientious of you.
What you should NOT do:
Do NOT:
Freak out and cause a scene
Berate or embarrass him publicly
Shame him
You might know this by now, but any of those strategies will just get you dumped or ignored. Mostly because they are just as disrespectful to him as his behavior is to you.
What you

should

do:
Sometimes you will have to communicate how his behavior impacts your emotions. And this is a lifelong relationship skill that EVERY person – man or woman – has to have, so it's worth cultivating now.
First – he's not intentionally "disrespecting" you by doing this. By taking offense before you see what's going on with him, you immediately close off understanding.

Men are programmed to look at beauty.
Period.
If his eye takes in another woman, but comes back to you – that's the most sincere form of love. Because it shows you he is committed to YOU – not chasing another skirt.
BTW – If he decides to flirt and chase one of these women, that's another story entirely – and you need to shut it down immediately by letting him know that you know… and that his behavior completely unacceptable.
Second – if his eyes are working overtime, let him know you need him to appreciate you as much as the novelty of some other woman.
And even better is to give him a little of his own medicine: Force yourself to visually appreciate other guys, and be obvious about it. If he gets jealous, even better.
(My advanced technique for handling these guys is in my Irresistible Desire program.)
THIS GUY IS TOTALLY PLAYING GAMES – SIGN 5: He gets "SJS" with you…
SJS is "Super Jerk Syndrome" – where he acts out of character and becomes extremely jerky with you. It's like neglect, only it's obviously intentional and insensitive.
Guys sometimes do this to girls to test them. They want to see what your boundaries and limits are.
In fact, we all have this ability to push our limits to see what we can get away with. It's not malicious, but it feels like it when you're on the receiving end.
EXAMPLE: He might put you down in public, or just douche on your good time.
What you should NOT do:
React or lash back at him. After all, he's just acting out like a little boy.
You have to maintain your dignity.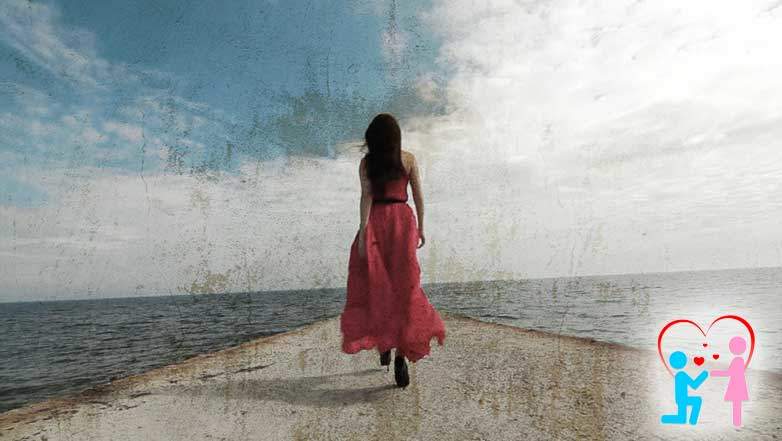 And never let a manipulating jerk take/borrow your money or possessions. I've heard enough horror stories of women supporting these loser guys to tell you that it never ends well.
What you

should

do:
Disengage, and walk away. The best way to make him realize what a jerk he's being is by pointing it out with calm, cool silence for him to reflect on his childishness.
Your only point is to draw a line on the ground and make him realize you have limits and healthy boundaries. When he sees this, he'll respect you and appreciate you. (And if he doesn't, keep on walking away.)
Really, the universal antidote to any man's mind games is simple: SELF WORTH!
"Women are only victims of mind-games because they hit a low mood and become vulnerable when they doubt their own worth." – Carlos Cavallo
If you've got self-esteem or abandonment issues, you're a walking target for guys who use these games.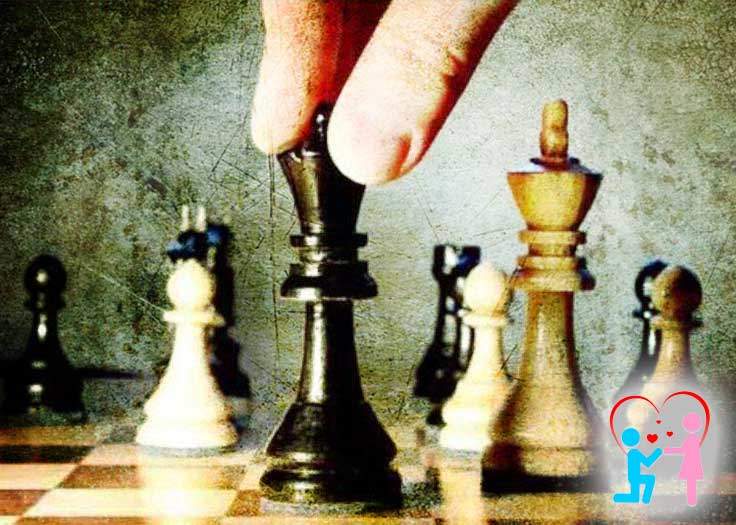 Look, I gotta warn you – this is going to disappoint you:
The Truest Truth about men is that we almost NEVER INTENTIONALLY play mind games.
I know that it often SEEMS that way with guys, but it's not something a guy does on purpose. He's not doing it intentionally or premeditated.
What happens is that when he's acting like a man – and ghosting you or being a real weenie – you'll think he must be doing it on purpose to manipulate you.
Unfortunately, it's not him trying to manipulate you. It's just that a man goes through a weird cycle of energy and interest in you.
When he feels he wants to win you, he's

all in.

He's going to text you, romance you, and put out all kinds of energy…
AFTER he's slept with you – or after he feels that he's "got you," he's going to simply stop doing most of those cute, romantic things…
The reason guys do this is very simple:
He's a hunter by nature. And most women these days get suckered into the trap of chasing men way too soon.
SHE tries to be the hunter!
Let me ask you: Do you think that men are attracted to women that chase them?
Yeah, that's kind of an obvious NO…
But there are a hundred ways you short-circuit a man's hunter instinct without realizing it. He'll think you're chasing him – even when you're not!
And when he misunderstands you like this, you'll probably experience him playing the mind games you just read about.
If you want to avoid that, you need to know how to make yourself IRRESISTIBLE to him.
Go watch this short video presentation now and learn how to put him under your spell!